Tech Tidbits From Around NH
Retrieve in hiring mode, SMTP moves to Gainesville … and more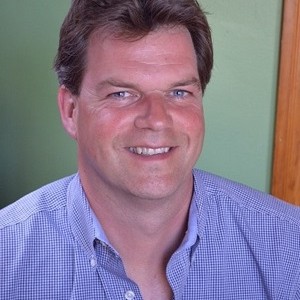 Retrieve Technologies has raised additional capital, moved into new headquarters in Manchester and say it is hiring strategic software employees.
"We've built the technology platform, have proven it in key markets and are now ready to go big," said Dave Arnold, CEO. "The additional funding allows us to hire 30 to 50 people in the next year or so, expand our products and help more companies, municipalities and associations communicate and transfer knowledge effectively."
Arnold, founder of Softdesk, is joined by Jude McColgan, president, a former executive with Oracle and TomTom, and John Rogers, CFO, formerly of Softdesk and HiSoftware.
The Retrieve SaaS platform provides companies with new tools to communicate more effectively in a video and mobile economy.
Weather Analytics has hired Marcel van Galen, an entrepreneur with a strong background in renewable energy and information services, as senior vice president of sales. He will be based at the firm's Somersworth office.
Prior to joining Weather Analytics, Van Galen was a co-founder and partner at Emerging Energy Research.
The scientific information company serves such organizations in insurance, agriculture and energy industries as well as government.
Girl Scouts of the Green and White Mountains was recently selected as one of just five councils in the nation to receive a sponsorship through Dell Inc. to assist with the upcoming cookie season.
A $20,250 grant, along with 150 new computer tablets, will be used to engage underserved girls in the Digital Cookie program. Digital Cookie teaches girls how to safely navigate the virtual world and how to polish their entrepreneurial skills.
SMTP Inc. has announced it will be moving its offices from Manchester to Gainesville, Fla., as a result of a change in its top executive.
The company has named Rick Carlson as its CEO, succeeding Jonathan Strimling. He also will replace Strimling on the board of directors.
The company's corporate offices will simultaneously be relocated to Gainesville, where Carlson and the majority of the firm's U.S. team is based.
Tim Martin, founder and CEO of Neoscope Technology Solutions, Portsmouth, has joined the board of directors of Zebra Crossings, a Dover-based nonprofit that offers programs to young people with chronic health issues.
The NH Women's Foundation has launched a survey about family-friendly workplaces as part of its mission to promote opportunity and equality for women and girls in the Granite State.
The survey, which can be accessed here, is being conducted as part of the foundation's research efforts on family-friendly practices and culture changes in the workplace.