Tech Tidbits From Around NH
Shaheen, Hassan seek help for Manufacturing Extension Partnerships ... and more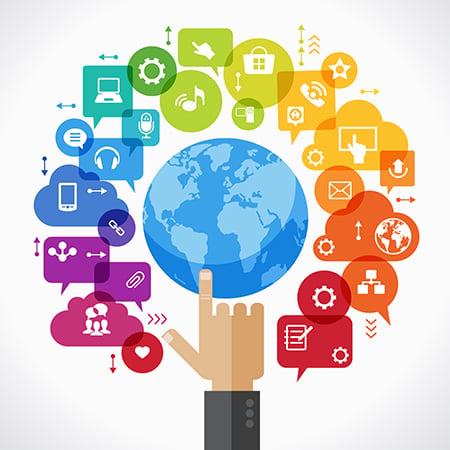 New Hampshire's U.S. Sens. Jeanne Shaheen and Maggie Hassan are among the sponsors of the MEP Crisis Response Act of 2020, a bill that would help Manufacturing Extension Partnership centers stay open during the Covid-19 crisis. The measure would provide $146 million in funding to Manufacturing Extension Partnership Centers, which provide small- and medium-sized manufacturing companies with resources to improve productivity and expand capacity. The funding would exempt centers from cost-sharing requirements for a year, meaning they won't have to charge clients for services they may not be able to afford at this time.
In response to the need for effective internal employee communications in the midst of the coronavirus pandemic, PoliteMail Software, a Portsmouth-based provider of Outlook email analytics for corporate communications, has removed volume limitations and fees for internal email volume increases for existing enterprise customers. The company is also offering additional user licenses for existing customers as companies increase senders of internal communications for leadership and management to better reach and measure remote employees. The company also is offering select enterprises who are not existing customers a rapid deployment, no-cost option for the next 90 days.
New England College has launched two new degree programs, an online bachelor of science in cybersecurity and a hybrid master of science in applied data analytics. "The development of these programs shows New England College's commitment to offering innovative academic programs," said Lisa Conn, director of graduate enrollment in NEC's School of Graduate and Professional Studies.
The Plaistow, NH, facility of Sparton MDS, a Schaumberg, Ill.-based manufacturer of electronic and electromechanical devices, has been recognized for its performance and partnership as a supplier to Raytheon Integrated Defense Systems. It is the 10th consecutive year that Sparton's Plaistow facility has earned Raytheon's 4-Star Supplier Award. During this time, the site also achieved a Bronze Affordability Award for cost reductions.
Portsmouth-based SilverCloud Inc., a provider of a support solution for the financial services industry, has begun releasing its weekly Digital Support Trends, which outlines the weekly trends on what banking customers are asking on both banking websites as well as within mobile banking. SilverCloud's Consumer Support solution is used by more than 200 banks and credit unions.