Tech Tidbits From Around NH
Summit Computer is McAuliffe-Shepard's 'IT hero' … and more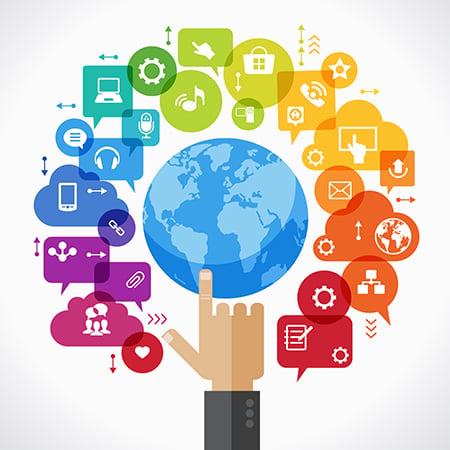 Atlantic Broadband has announced the availability of 10-gigabit fiber service for its business internet customers in Rochester, NH, as well as southern Maine and western Pennsylvania, with additional deployments planned this spring in Belmont, NH, Connecticut, Maryland, Delaware and Florida. Heather McCallion, vice president of products and programming for the company, aid 10-gigabyte service allows for ultra high-definition, including 8k—video streaming and uploading, the quick transport of high-resolution diagnostic and medical imaging, large-scale video conferencing, and superfast data backups.
Global American Inc. of Hudson, a maker of embedded computer hardware, has begun partnering with MiTAC Computing Technology Corp., a Taiwan-based cloud and embedded computing company.
Tech entrepreneur Jeremy Hitchcock is scheduled to speak later this month in Henniker as part of New England College's President's Speaker Series. The event, which will begin at 5 p.m. Tuesday, March 31, will be held in the Simon Center Great Room, 98 Bridge St., Henniker. Hitchcock founded Dyn Inc. and now focuses on Minim, an AI-driven Wi-Fi management and Internet of Things security platform for service providers based in Manchester.
Claro Workforce Analytics of Nashua, a technology company that makes workforce-related information easily accessible, has announced the availability of new talent market supply and demand tools to support strategic workforce planning initiatives. Claro technology helps companies perform competitive talent benchmarking and market-mapping, elevates organizational diversity and inclusion strategies, and enables employee attrition modeling, the company said.
U.S. Cellular has added two new VoLTE cell sites in Manchester, one along Mammoth Road that is aimed at enhancing U.S. Cellular's network in the south Hooksett area, the other serving the Derryfield Park area and central Manchester. The new sites are two of more than 178 sites U.S. Cellular has across the state. VoLTE also provides customers with new features such as HD calling and simultaneous voice and data usage, U.S. Cellular said,
Summit Computer Services of Weare is supporting the McAuliffe-Shepard Discovery Center in Concord with the donation of equipment, services and consultation to replace and upgrade the facility's entire IT infrastructure. Summit's owner and founder, Jeff Jackson, was praised by Jeanne Gerulskis, executive director of McAuliffe-Shepard, as their "IT hero," saying that, after their server failed, he quickly got them back up and running with a cloud-based network solution.
Vapotherm Inc. of Exeter, a global medical technology company that develops products used to treat patients suffering from respiratory distress, reported that its revenue for the fourth quarter of 2019 was $13 million, an 11.3% increase over revenue of $11.7 million in the fourth quarter of 2018. Net loss in the fourth quarter of 2019 was $12.5 million, or 60 cents per share, compared to $12.9 million, or $1.39 per share, in the fourth quarter of 2018.
The Optical Society and the Society for Imaging Science and Technology have named Eric R. Fossum of the Thayer School of Engineering at Dartmouth winner of the 2020 Edwin H. Land Medal. Fossum is being recognized for the invention and commercialization of advanced CMOS (complementary metal–oxide–semiconductor) optical sensor imaging technology and the Quanta Image Sensor. Fossum is Dartmouth's Krehbiel professor for emerging technologies, has published over 300 technical papers and holds over 170 U.S. patents. The medal will be presented in September in Washington, D.C.