Tech Tidbits From Around NH
Red River wins two Air Force contracts … and more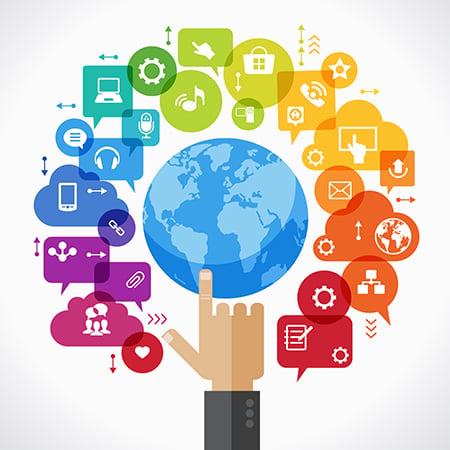 Vapotherm Inc. of Exeter has received CE certification from the European Union for its Vapotherm Oxygen Assist Module, or OAM. The Vapotherm OAM helps clinicians keep their patients within the target oxygen saturation range more effectively than with manual control alone, the company said.
Cisco, Fortinet, Palo Alto Networks and SonicWall have become the first security vendors to achieve certified performance results through open, standardized testing developed by Harrisburg, Pa.-based NetSecOPEN, an organization focused on the creation of open, transparent network security performance testing standards.
NetSecOPEN was formed with the goal of brining to bring greater transparency, consensus and standardization to testing and to integrate real-world factors into security certification.
The first two labs certified by NetSecOPEN, the University of New Hampshire InterOperability Laboratory and The European Advanced Networking Test Center conducted the standardized testing.
Claremont-based IT firm Red River has been awarded two contracts from the U.S. Air Force. The contracts, each for five years and with initial funding of $95 million, calls for Red River to provide cloud services to support the Air Force's new LevelUP Unified Platform, a cyberspace operations system for future cyber mission force capabilities. The second contract would provide access to the software titles, tools and other capabilities the Air Force needs to meet its next-generation mission requirements, Red River said.
U.S. Cellular has added a new VoLTE cell site in Goffstown that it says will enhance its network in Goffstown Center, along Route 114 and around Glen Lake. It is one of more than 178 sites U.S. Cellular has across the state. VoLTE also provides customers with new features such as HD calling and simultaneous voice and data usage.
NH iPhone Repair, a Bedford-based repair and pre-owned device shop, will be opening its fourth location at 96 Calef Highway in Epping on Monday, March 2. The business's other locations are in Portsmouth and Salem.
Microdesk, a Nashua-based provider of business and technology services for the design and construction industry, has been awarded 2019 Partner of the Year by enterprise cloud data management company Panzura. Microdesk partnered with Panzura in 2014 to help companies manage data with cloud technologies.
Nashua-based Akumina has announced a partnership with technology agency BlueModus. Under the partnership, BlueModus customers that want to align content management strategy with internal business processes can use the Akumina Employee Experience Platform to build a customizable front end experience that connects to the back-end of an organization's content management system.
The Corning Specialty Materials plant in Keene is among nine Corning Inc. facilities around the country recognized for exceeding energy-efficiency goals set by the U.S. Environmental Protection Agency in is Energy Star Challenge for Industry program. To meet the challenge, industrial sites must increase energy efficiency by at least 10% in five years or fewer. The other Corning sites recognized are in: Port Elizabeth, South Africa; Kaiserslautern, Germany; Bedford, Mass.; Salt Lake City; Warsaw, Poland; Corning Optical Communications: Gebze, Turkey: and Haikou, China.