Tech Tidbits From Around NH
New president named at FIRST … and more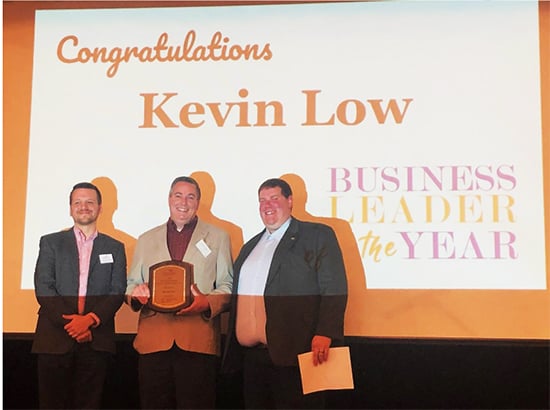 Lawrence Cohen, most recently partner and global head of operations and technology at AllianceBernstein, has been named the new president of Manchester-based FIRST, the international robotics program for young people.
Cohen joins FIRST after more than 30 years in various management capacities at Morgan Stanley, Goldman Sachs and UBS, and, most recently, AllianceBernstein, an asset management and research firm in New York.
"I'm impressed and enthusiastic about the remarkable wealth of both technical and management experience Larry brings to this organization," said FIRST founder Dean Kamen. "He is joining FIRST at a time of growth and success, thanks to the hard work of our community and the outstanding leadership of current President, Donald Bossi, who has been a tireless champion for the past six years."
Foxx Life Sciences, Salem, and Ami Polymer Pvt. Ltd., a firm based in India, have entered into a long-term strategic partnership agreement making. Foxx the exclusive master distributor for Ami Polymer in North America for the bioprocess, medical and research markets.
Swiss company Gutermann AG, a provider of acoustic technologies focused on water leak detection, has released Zonescan NB-IoT, a water leak detecting noise logger based on Narrowband Internet of Things technology. The product was demonstrated Dec. 4 at the North America Water Loss Conference and Exhibition in Nashville, Tenn. The day is was designated as World Water Loss Day, an initiative encouraged by the water loss group of the International Water Association.
Gutermann, based in Switzerland, has a U.S. office in Newmarket, NH.
John Canaday of Goffstown has been named director of sales for Unipower's eastern region. Unipower is a provider of AC and DC power systems for mission critical industrial and commercial applications. It is based in Coral Gables, Fla. Most recently, Canaday was regional sales manager for the western U.S. at Wall Industries in Exeter and before that held top-level sales positions with Braemac of Fremont, Calif., and Projections Unlimited, Inc. in Wilmington, Mass.
Consolidated Communications has introduced CCiTV to residential customers in its Lakes Region, central and southern New Hampshire service areas. CCiTV is a customizable, cloud-enabled TV service/
Nashua-based Akumina has begun working on a personalized intranet for Swiss industrial, engineering and manufacturing firm Sulzer's global workforce. Sulzer will use the Akumina Employee Experience Platform (EXP) to "give us the ability to create a central hub that enables our employees to access personalized information on any device at any time," said Itee Satpathy, head of people development and internal communications at Sulzer.