Tech Tidbits From Around NH
TechOut deadline extended, Canaway joins Black Duck … and more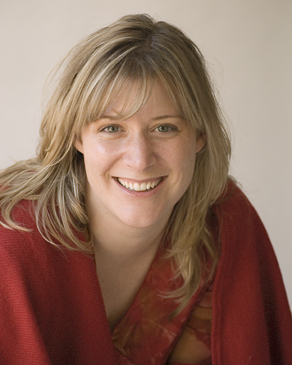 Technology startups now have until Aug. 28 to enter TechOut, New Hampshire's largest startup competition. Jointly organized by the NH High Tech Council and AlphaLoft, TechOut is entering its fourth year of recognizing talented entrepreneurs by awarding a half a million dollars in financing over the course of five years.
The competition is open to startups that have been in business for fewer than three years, raised less than $250,000 in funding and have less than $250,000 in revenue. The competition awards $100,000 in prize money: first place receives $50,000, second place $30,000 and third place $20,000. A panel of judges awards the top two prizes and the third prize, $20,000 cash, is decided entirely by the audience the night of the event.
This year's awards event is October 7 at Dyn in Manchester.
TechOut vent sponsors are: Borealis Ventures; Dyn; Cook, Little, Rosenblatt and Manson; Credit Suisse; FairPoint Communications; Dunn Rush & Co.; Berry Dunn; and Eastern Bank;. Additional sponsors are being sought to help support the effort.
For more information, michelline@nhhtc.org or 603-935-8951.
Aerospace and Defense Technology Day is Wednesday, Nov. 4 at the University Office of Office of Innovation in Durham. The event is designed give businesses direct access to researchers, and provide an in-person view of some of its world class labs and instrumentation that are available for business use. For more information, click here.
Bob Canaway has joined Black Duck Software as chief marketing officer.
Most recently, Canaway was chief marketing officer at Nuxeo, and before that he was vice president of marketing at Ektron.
Black Duck creates automated solutions for securing and managing open source software.
Heather Ramsey, a certified professional coach with Sojourn Partners, will be the speaker the next TechWomen Power Breakfast, Wednesday, Sept. 9, at the Manchester Country Club in Bedford.
Ramsey will speak on "Being an Influencer: Strengthening Your Intended Impact."
"Heather Ramsey has tremendous experience and insight into assisting teams and individuals to define a leadership path and to work towards goals intelligently and effectively," said Michelline Dufort, vice president of public affairs for Cookson Strategies and director of business relations for the NH High Tech Council.
Tickets are $15. Register online or call 603-935-8951.
St. Louis, Mo.-based Subsurface Contractors has selected B2W Software's Maintain construction software, with plans to further acquire the company's Dispatch, Estimate and Track solutions. Currently, Portsmouth-based B2W's Maintain is enabling Subsurface to streamline its back-office processes for better reporting, inventory tracking and field support, while gaining a competitive edge for bidding.