Tech Tidbits From Around NH
2019 TechOut tonight, Hypertherm Foundation program seeks software development for high schoolers … and more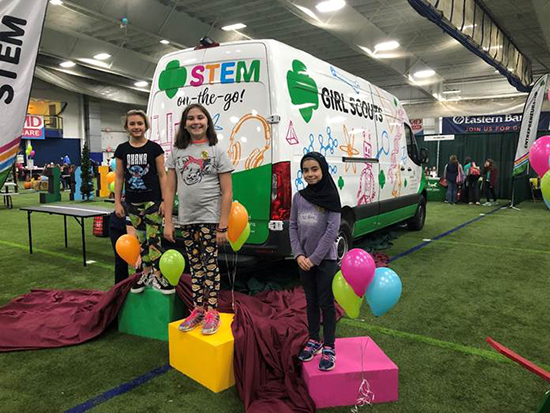 Bedford-based OnPoint Systems' SpotOn Virtual Smart Fence – recent winner of the New Hampshire Tech Alliance's Product of the Year award – has been named a CES 2020 Innovation Awards honoree in the wearables category, which recognizes products across 28 categories. The CES Innovation Awards are sponsored by the Consumer Technology Association, which produces the CES technology event.
The Hypertherm Owners' Philanthropic Endeavors Foundation, in partnership with the Institute of American Apprenticeships at Vermont HITEC, has begun accepting applications for a software development program scheduled to kick off in the spring. The program, funded with a grant from the Lockheed Martin Foundation, provides an opportunity for high school juniors and seniors to learn about software development. It includes two college-level courses offered during two concurrent semesters. Program space is limited to 15 students. Applicants must submit complete an online application by Wednesday, Nov. 20.
RedBlack, a Bedford-based provider of portfolio rebalancing, trading and order management solutions for investment management professionals, has launched the RedBlack Salesforce Connector on Salesforce AppExchange, which it says allows financial advisors and wealth managers to use the Salesforce platform to view their clients' RedBlack data, including accounts, households, positions and pending orders, to initiate trading and rebalancing actions.
Four finalists will be vying for up to $300,000 in investment funds at tonight's New Hampshire Tech Alliance 2019 TechOut competition. The companies – Aisling Organics, an organic cosmetics company; Chyme, a workforce engagement and productivity tool; Clairways, a wearable lung function monitor; and Tanosteel Weapon Security, which offers a smart gun security solution – will offer their pitches beginning at 5:30 p.m. at the Manchester Country Club, 180 S. River Rd., Bedford. The event is $15 for alliance members, $20 for non-members and $10 for students. Tickets are available here or by calling 603-935-8951.
Concord-based BittWare, a supplier of computing, network and storage products featuring Field Programmable Gate Array, or FPGA, technology, has released a new offering that it says provides high-end, integrated solutions for memory bandwidth and advanced cooling, enabling customers to go to market faster. "With FPGA-based acceleration achieving wider adoption, it is essential that there is a supplier who can deliver and support higher-quality volume deployments," said Craig Petrie, vice president of marketing for BittWare.