Tech Tidbits From Around NH
Harwell named to head Albany Engineered Composites … and more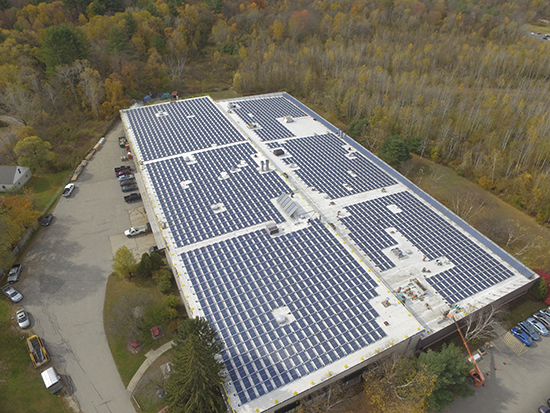 In honor of its work to fund the town's broadband project, Chesterfield has been awarded the Excellence in Finance Award by the national Council of Development Finance Agencies. Chesterfield teamed with Consolidated Communications to install a fiber-based data network in the town to deliver fiber-optic Internet services for every resident and business, according to a news release. Approximately 40 percent of the cost was financed by bonding, and Consolidated Communications has guaranteed the payment of interest and principal of the bond for the duration of the bond, the release states.
"This year's recipients are model examples of what is currently taking place in the development finance industry," said Toby Rittner, CDFA president and CEO, in the release.
Entrepreneurs from across the state have been invited to attend U.S. Sen. Maggie Hassan's second annual Innovate NH Entrepreneurship Forum, to be held Nov. 18 at the New Hampshire Institute of Politics at Saint Anselm College in Manchester. The forum will feature two panel discussions, the first, moderated by the senator, on workforce solutions for New Hampshire, and the second focused on innovation in the Granite State. At the end of the two panels there will also be a resource and networking fair. Entrepreneurs interested in attending the Forum can click here.
Greg Harwell has been named group president of Rochester-based Albany International Corp.'s Albany Engineered Composites. He has more than 25 years of aerospace experience, including as president of PCC Aerostructures for Portland, Ore.-based Precision Castparts from March 2017 until March 2019. Most recently, he has been a consultant to Arlington Capital Partners. Before the hiring of Harwell, Olivier Jarrault had been overseeing the Albany Engineered Composites Division in addition to his duties as Albany International's president and CEO.
Nashua-based Akumina has entered a strategic alliance with BA Insight, an AI-driven search firm. The partnership will allow Akumina to offer advanced enterprise search as integrated option within its Akumina EXP platform, allowing employees to find specific critical information quickly, regardless of where the information resides.
Dapresy, a provider of data analysis and visualization software, has a suite of modular solutions that it says specifically addresses precise market research needs. The firm said the platform makes it easy to import raw data from various sources and apply a range of market research specific analytics. Hundreds of built-in features help to automate and streamline the process from data to insights, allowing all stakeholders to take action, the company said. Dapresy's North American headquarters are in Portsmouth.