Tech Tidbits From Around NH
Product of Year finalists announced for Oct. 24 event … and more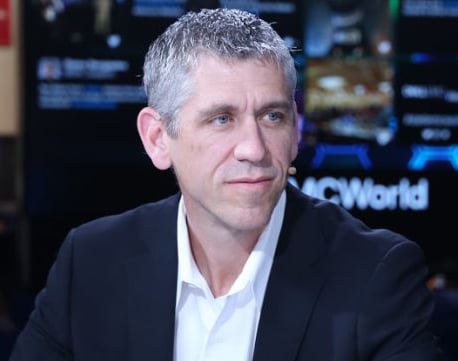 Five New Hampshire companies have been named finalists for the 2019 NH Tech Alliance's Product of the Year (POY) Award competition: OnPoint Systems, LDI Solutions, Waypoint, C Squared and Radianse. They will compete for the 2019 honors from 5:30 to 7:30 p.m. Thursday, Oct. 24, at the Manchester Country Club, 180 S. River Rd. in Bedford. The competition will include tabletop demonstrations, a live seven-minute pitch and a real-time selection of this year's top product. Tickets are $50 for members, $75 for others and $25 for students. They can be obtained by clicking here.
Cirtronics, the Milford-based contract manufacturer, hosted a Manufacturing Day event on Oct. 4, introducting Milford High School students to modern manufacturing with the aim of encouraging their interest in exploring the possibility of future careers in various roles that support manufacturing. The students took part in a full facility tour that included several of the robots that Cirtronics manufactures in various stages of assembly.
The New Hampshire Department of Education is seeking applications from schools looking to join the NH Robotics Education Development Program. Two-year grants totaling $1.5 million will be available for school robotics teams, and can be used for the purchase of robotics kits, stipends for coaches, and competition expenses including transportation. For more information, contact Melissa White at Melissa.White@doe.nh.gov or 603-271-3855.
PowerHouse Consulting Inc., a contact center management and telecommunications firm, has named Brendan Peterson as its new director of technical solutions. Prior to joining PowerHouse, Peterson was senior platform evangelist for TIBCO Software Inc. and product marketing manager for Scribe Software.
Comcast says it is increasing download speeds for Xfinity residential internet customers in New Hampshire and 13 other states in its Northeast Division. About 85% of internet customers in the region, which includes 14 states from Maine to Virginia and the District of Columbia, subscribe to the tiers that have been upgraded, Comcast said in a release. Increases range from 20 percent to more than 60 percent faster and help improve performance in to the growing number of connected household devices, Comcast said.
Bottomline Technologies' Sept. 28 Race for a Cause attracted nearly 200 runners and raised $70,000 for Court Appointed Special Advocates (CASA) of New Hampshire. In the last two years, the race has raised more than $130,000 for CASA.