Tech Tidbits From Around NH
Ex-Apple exec joins Position Imaging … and more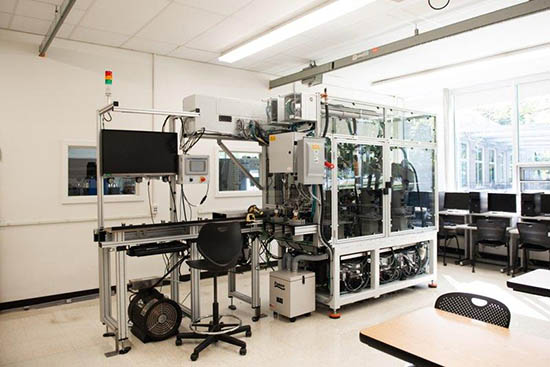 Mainstay Technologies is opening its doors to its new downtown Manchester location for an open house from 5 to 7:30 p.m. Thursday, Sept. 19, at 25 Sundial Ave., Suite 504W, Manchester The social event will include a short introduction from CEO Ryan Barton and Michelle Veasey, the executive director from New Hampshire Businesses for Social Responsibility. It will also include food and drinks and a raffle. Attendees are encouraged to register for this free event.
Brett Bilbrey, former senior manager of advanced technology for Apple Inc., has joined Stratham-based Position Imaging as head of advanced technology. Position Imaging is a developer of advanced location tracking technologies, focused on improving the efficiency and security of various processes used throughout the logistics chain. "Brett is one of the most innovative thinkers I have ever known and over the years he has become a great friend as well as a mentor. He has helped me with technology development strategy and even in my business operations planning for years as an advisor, so it's great and fitting to have him join the team to guide our advanced technology initiatives," said Ned Hill, President and CEO, at Position Imaging.
Bottomline Technologies will hold the sixth annual Race for a Cause 5k beginning at 10:30 a.m., Saturday, Sept. 28, at the company's corporate headquarters, 325 Corporate Drive at the Pease Tradeport in Portsmouth. Proceeds from the event will support Court Appointed Special Advocates of New Hampshire. To date, the Race for a Cause has raise more than $130,000 over two years for CASA.
The National Institute for STEM Education (NISE) and Southern New Hampshire University have announced they have created job-embedded online graduate programs that directly connect to K-12 teachers' classroom experiences and the STEM curriculum they are already using with students. Graduate programs in STEM Instruction consist of between 15 and 36 credit hours and are designed to be completed in one to three years. All courses are online.
RMON Networks, Plaistow, has promoted Dave Ellis to chief information officer, a position created to support the firm's cybersecurity. He previously was the firm's senior systems engineer.