Tech Tidbits From Around NH
Anniversaries for HydroComp, Global American … and more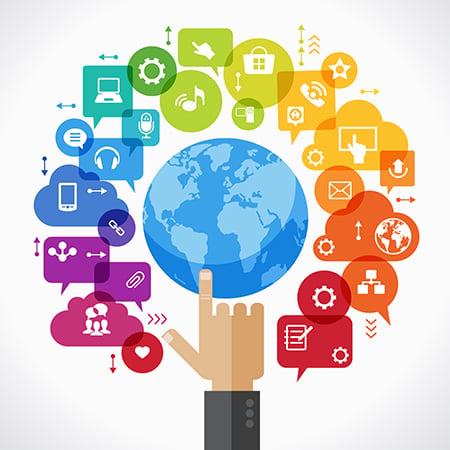 The University of New Hampshire will induct five alumni into its Entrepreneur Hall of Fame at an awards ceremony Friday, Oct. 4: Christine (Rayment) Dodson, co-founder and chief operating officer of Mamava Inc., a designer of lactation spaces; Joe Faro, founder of Tuscan Brands LLC, a restaurant and food market firm, and developer of the massive Tuscan Village multi-use development in Salem; Thomas Hazel, founder and chief scientist at Chaos Search, a data analytics company; Les Hiscoe, CEO of Shawmut Design and Construction; and Harry Patten, chair of the board and CEO of National Land Partners LLC.
HydroComp Inc., a Durham-based designer of naval architecture engineering software, is celebrating its 35th anniversary. Thee firm was founded in 1984 by Managing Director Jill Aaron and Technical Director Donald MacPherson to solve design and engineering challenges faced by individuals, businesses and government agencies working in the naval architecture and maritime propulsion industries. "We're providing the means for companies to achieve their sustainability objectives in a way that also meets business planning and company mission objectives," MacPherson said.
Hudson-based Global American a provider of embedded computing solutions for industrial, government, healthcare and the military, is celebrating its 30th anniversary this year. Founded by Nizar Jhaver, Global American today represents more than 10 overseas factories and manufacturers, with thousands of clients, including Fortune 500 firms. Jhaver retired in 2010, leaving his daughter, Leah Walsh, in charge of company operations.
UNH Innovation's first Wildcatalyst Seminar of the new school year will be focusing on "Hot Topics in IP and Technology: Open Source Software." The event will run from 4:30 to 5:30 p.m.,. at the UNH Innovation Training Room, 21 Madbury Rd., Durham, followed by a networking hour.
Speakers will be attorney Mary Lou Wakimura, principal of Hamilton, Brooks, Smith, Reynolds, and attorney Matt Jacobs, former vice president and general counsel at Black Duck Software Inc. To register, click here.
Peterborough-based SoClean, manufacturer of automated CPAP cleaner and sanitizer systems, has expanded its distribution in the U.S., U.K. and Canada following recent partnerships with Walmart.com, Wellwise by Shoppers Drug Mart and Alliance Healthcare.