Tech Tidbits From Around NH
Monadnock makerspace wins $100k SBA award … and more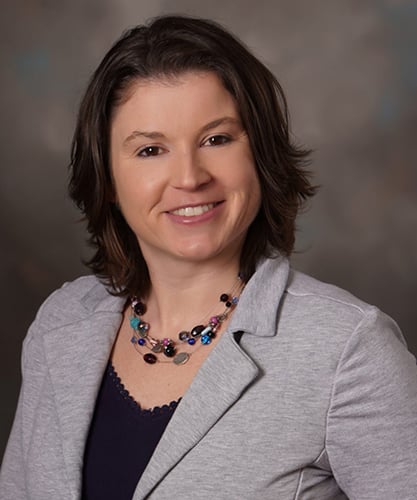 RiverWoods Continuing Care Retirement Community recently completed a successful three-month pilot study that integrated new technology aimed at improving the quality of life, safety, and privacy for residents at The Boulders, newest of its three campuses.
The technology tested in the study was developed by Dutch company Sensara, a spinoff from the Dutch Scientific Institute, which began researching how to support senior citizens with smart sensor technology fifteen years ago.
According to Linda Thurston, director of health services at RiverWoods Exeter, measures for success included reduction in falls, enhanced privacy for residents and decrease in sleep disturbance.
"This study also improved work flow for staff, which enabled caregivers to spend more time with our residents," she said. "This study has been incredibly valuable for us."
Dartmouth-Hitchcock Medical Center has launched a new Telemedicine Intensive Care Unit to help extend care to critically ill patients at rural hospitals.
Part of Dartmouth-Hitchcock's Center for Connected Care and located in a newly renovated, dedicated space at DHMC, the Tele-Intensive Care Unit uses two-way audiovisual technology to work with bedside clinicians in rural hospitals and provide real-time care, monitoring and support to ICU patients. The program has access to Dartmouth-Hitchcock's software eCareManager, which allows clinicians to monitor patients' conditions and detect issues before they become more serious.
Dartmouth-Hitchcock Health is providing care to its partner facilities, including Cheshire Medical Center in Keene as well as Southwestern Vermont Medical Center in Bennington, VT. The unit also connects with DHMC's medical, surgical and neurological ICUs.
Monadnock Art X Tech (MAxT), a makerspace in Peterborough, has received a $100,000 award from the U.S. Small Business Administration through its Makerspace Training, Collaboration and Hiring (MaTCH) pilot competition. MAxT earned the prize in recognition of a partnership it developed with Guillou Construction in Milford, with the objective of helping to address the growing need for qualified welders in construction and industry. MAxT will use the award to invest in capacity-building improvements and to graduate more certified participants who will be trained to immediately enter into employment opportunities.
MMS Analytics, developer of MyMedicalShopper, has announced that the price transparency application has been independently validated by the Validation Institute a third-party organization, which validates high-quality programs that deliver proven results that reduce healthcare spending. Both MyMedicalShopper and The Validation Institute are based in Portsmouth.
RMON Networks, an IT services provider in Plaistow, has hired three new employees. Edward H. Moreta and Mike Semper have been hired as help desk level 2 technicians. Melvin Calderon has been hired as a help desk field technician.
Bill Bedor of Littleton has joined Secured Network Services as the company's chief business officer. A Littleton native,
Dartmouth College's Geisel School of Medicine has been awarded a five-year, $12.5 million grant from the National Institutes of Health to establish a Center for Quantitative Biology that is aimed at bringing together and enhance initiatives in computational biology, bioinformatics and experimental genomics across Dartmouth. The new center will be funded as an Institutional Development Award Center for Biomedical Research Excellence from the NIH's National Institute of General Medical Sciences.