Tech Tidbits From Around NH
Shaheen unveils new Wayfair bill … and more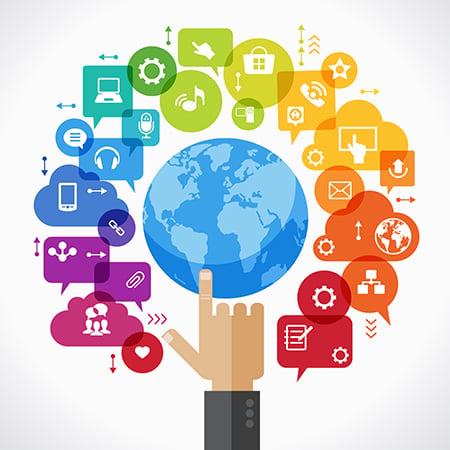 U.S. Sen. Maggie Hassan is cosponsoring legislation aimed at expanding access to broadband in rural and underserved communities in New Hampshire by improving the accuracy of broadband maps.
The senator said the bipartisan Broadband Deployment Accuracy and Technological Availability (DATA) Act would push the Federal Communications Commission to improve its broadband coverage maps by requiring the FCC to receive more detailed coverage data from service providers, a move that sponsors say would improve the agency's data collection and reporting. The FCC's coverage maps determine areas that are eligible for federal funds targeted to underserved communities that do not have access to reliable mobile broadband service. The bill also would request that the FCC biannually update their broadband data maps, as well as develop a process for stakeholders to challenge the maps' accuracy.
Consolidated Communications Inc. says it is making available 1 Gig broadband service to another 86,000 New Hampshire residential and small business locations. The enhanced service will use the company's new Fiber–To-The-Premises (FTTP) technology, which increases broadband speeds and on-demand video capabilities for customers.
Installation dates are available for residents and businesses in Atkinson, Bedford, Danville, Epping, Exeter, Hampton, Hampton Falls, Hudson, Kensington, Litchfield, Londonderry, Newton, Newfields, Nottingham, Plaistow, Salem, Stratham and Windham, the company said. The company already offers 1 Gig to the New Hampshire communities of Derry, Greenland, Nashua, New Castle, Newington, Portsmouth and Rye.
New Hampshire U.S. Sen. Jeanne Shaheen recently reintroduced the Online Sales Simplicity and Small Business Relief Act, along with her fellow New Hampshire senator, Maggie Hassan, and Oregon's senators, Ron Wyden and Jeff Merkley.
They say the bill would stop states with a sales tax from creating red tape for small businesses as a result of the Supreme Court ruling in South Dakota v. Wayfair, Inc.
The bill would ban retroactive taxation, preventing states from imposing sales tax collection responsibilities on sellers for any sale that occurred prior to the Wayfair decision. It would also create an exemption for small businesses that report less than $10 million a year in total sales.
Amherst-based Interware Development says it has enhanced its electronic billing and payment solution, EB2Gov, which offers a user-friendly payment portal that enables flexibility for all users, municipalities residents alike. EB2Gov enables taxpayers to manage their municipal bills at any time and from anywhere, the company said.
Healthcare analytics company Geneia recently announced that its Geneia Data Intelligence Lab recently used machine learning techniques to create a risk score model that the company says is poised to outperform traditional actuarial practices. The company says the GDI Lab model creates a dynamic risk score for each member, which improves its precision and personalization as well as enables health plans to act on the insights to prevent health deterioration and future costs.
"Our dynamic risk model creates a personalized risk score for each member, enabling health plans and their network physicians to better predict and mitigate future health costs and ultimately fare better in value-based care reimbursement arrangements." said Fred Rahmanian, Geneia's chief analytics and technology officer.
Nashua-based marketing firm MarketReach Inc. recently celebrated its 25th anniversary. The creative production shop serves small and midsize technology manufacturers, as well as much larger firms such as Hewlett Packard Enterprise, Dell EMC, and Amazon Web Services.