Tech Tidbits From Around NH
Nashua Community College to launch computer engineering program, Speed Venture Summit applications sought … and more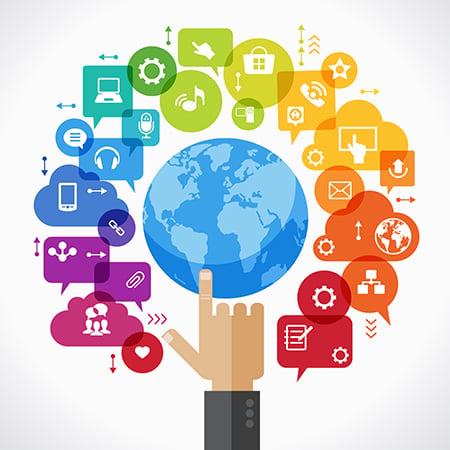 Trish Lacombe, Melissa Jurkoic, Heather LaDue and Shannon Herrmann will run a roundtable discussion at the next New Hampshire Tech Alliance TechWomen Power Breakfast. Discussions will focus on trending business and technology topics, including the employment market, mentorship, communication and technology. The July Power Breakfast will be from 7:30 to 9 a.m. Wednesday, July 10, at the Manchester Country Club, 180 S. River Rd., Bedford.
Lacombe is director of client success for Sandler Training Manchester; Jurkoic is a senior solutions architect for Amadeus Hospitality; LaDue is Southern New Hampshire University's workforce partnerships director of strategic partnerships; and Herrmann is a senior recruiting manager at Alexander Technology Group. Tickets are $10 for alliance members and $20 for non-members. Tickets are available by clicking here or calling 603-935-8951.
Beginning in the fall, Nashua Community College will launch a new computer engineering technology associate degree program, which combines elements of electronic engineering and technology that are already part of the college's electrical engineering, computer science and computer networking programs. The program will be led by Vance Poteat, chair of NCC's engineering and computer science department, and Don Marcotte, program coordinator of the electrical and computer engineering programs.
The program kicks off Monday, Aug. 26. For more information about the program, contact Marcotte at 603-578-8959 or dmarcotte@ccsnh.edu.
The New Hampshire Department of Health and Human Services has awarded a contract to Denver-based Helix TCS Inc. to provide Patient Registry System to electronically process and track patient and caregiver card applications in the agency's Therapeutic Cannabis Program. The company already has a separate contract with all of the New Hampshire alternative treatment centers, or dispensaries, for seed-to-sale inventory tracking. The $400,000 contract's runs through Dec. 31, 2021.
MarketReach Inc., a provider of creative services for technology companies, has added four new employees a range of new employees onboard since relocating its offices to Amherst Street in Nashua in January: Belal Khan, senior account manager; Anna Pantazis, account manager; Alicia Otero, accounting assistant; and Katelynn Wagner, junior production designer.
Deadline for applications is July 31 to participate in the New Hampshire Tech Alliance's Speed Venture Summit, which will be held Sept. 26. The event is in two parts. In the first half, approved investors meet with startup founds for fast individual pitches. The second half is open to the public and takes place after all pitches have been completed. Registration for the networking event will open in August. Investors interested in participating can contact info@NHTA.org. Interested startups can apply by clicking here.