Tech Tidbits From Around NH
Benson named new Tech Alliance chair, Lavoie, Janelle join board … and more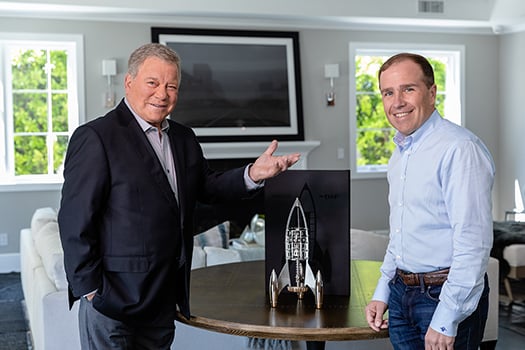 Walmart will begin offering its 1.4 million U.S. associates the chance to earn an associate or bachelor's degree in business, IT or STEM from Southern New Hampshire University in the fall. Under the program, Walmart will subsidize the entire cost of an associate's tuition in a program of their choice, beyond financial aid and a contribution equal to $1 a day.
Monadnock Paper Mills Inc. of Bennington has unveiled its new ENVIPortfolio line of resilient, fiber-based and renewable plastic alternatives for use as in-store signage, channel strips, shelf talkers and retail gift cards for use by the grocery store market. The goal is to give grocery retailers high-performance alternatives to the vinyl, plastic, and PVC that have been historically difficult and costly to recycle.
Matt Benson, an attorney with Manchester-based Cook, Little, Rosenblatt & Manson, has been elected the next chair of the New Hampshire Tech Alliance's board of directors, succeeding Toral Cowieson, who has held the post for the last three years. Lisa King of Cross Insurance will become secretary and Pete Lachance of the Altair Group will remain as treasurer.
In addition, Heather Staples Lavoie, president of Geneia, a healthcare analytic solutions and services company, and David Janelle, senior vice president of commercial banking at People's United Bank have been newly named to the board. Named to second terms were Candice Benson of Benson Consulting and John Whalen of the Alexander Technology Group, along with King.
Meanwhile, the Tech Alliance has named announce Lee Ann Lewis as senior manager of programming and membership. Before joining the organization, she was a business analyst at Oracle + Dyn in Manchester, and was the director of institutional and alumni development at NHTI.
A team of alumni from the University of New Hampshire has won the Shell Ocean Discovery XPRIZE, a global competition to advance deep-sea technologies for ocean floor exploration. The GEBCO-Nippon Foundation Alumni Team — alumni and industry partners and advisors based at UNH's Center for Coastal and Ocean Mapping — prevailed against teams from around the world to win the top prize of $4 million for their concept.
Using the SEA-KIT uncrewed surface vessel Maxlimer, the team's winning concept demonstrated that high-quality bathymetric data can be obtained inexpensively with little to no human involvement at sea.