Tech Tidbits From Around NH
Startup Shindig competition tonight, Interware adds two to staff … and more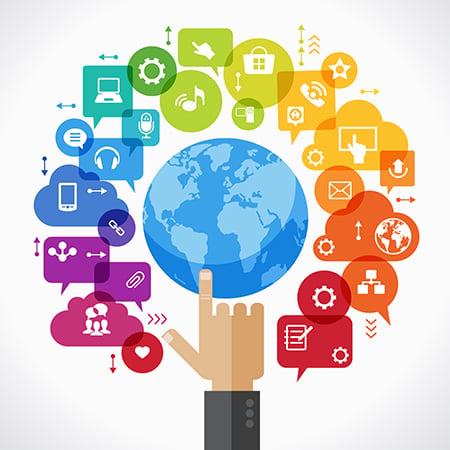 Two New Hampshire companies have been presented with 2019 "E" awards from the U.S. Department of Commerce for their contributions to U.S. export growth.
Geophysical Survey Systems Inc. of Nashua was among 26 companies honored for demonstrating a sustained increase in export sales over a four-year period. The Provident Bank, which is headquartered in Portsmouth, was among 13 companies and organizations recognized for export service for assisting and facilitating export activities.
Rochester-based Albany International Corp. has announced plans to launch a secondary offering of 1.4 million shares of Class A common stock. The shares are being offered by Standish Family Holdings LLC and J.S. Standish Co., according to a news release. Albany International manufactures engineered components, using advanced material processing and automation through its two core businesses.
The annual Startup Shindig, a night of networking and startup pitches from the Accelerate NH cohort, will be held Thursday, May 30, at the Oracle + Dyn office, 150 Dow St., Manchester. Participating startups will receive investments from the Millworks Fund II, which have totaled $300,000 a year over the last two years. To register, click here.
Interware Development of Amherst, a developer of software for local and state government and school districts as well as payment processing solutions, has added Christina Winsor and Ali Maynard to its staff. Winsor returns to Interware after serving as Hollis tax collector for nearly five years after working at Interware for nine years. Maynard has joined the firm's marketing department with a focus on strategic planning.
Merrimack-based IT product and services company Connection's Public Sector Solutions is one of six major providers selected for a multiple-award, firm-fixed price blanket purchase agreement to provide Microsoft perpetual software licenses and annual subscriptions for the Department of Defense, U.S. intelligence community and U.S. Coast Guard. The ordering period will run through November 27, 2028, the company said. The combined contracts have an estimated value of $3.17 billion.