Tech Tidbits From Around NH
Tech Tidbits From Around New Hampshire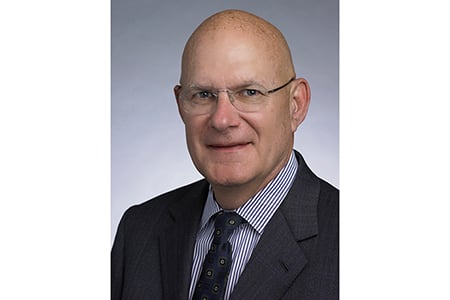 The University of New Hampshire will host one of its bi-annual industry "sandpits" on the topic of advanced manufacturing, from 9 a.m. to 4:30 p.m., Thursday, May 23, at the John Olson Advanced Manufacturing Center at the UNH campus in Durham.
Attendees will learn about UNH research in the areas of industrial internet of things, biomanufacturing, rapid prototyping, automation/robotics, machining, electronics manufacturing, composites, materials characterization and more. Activities will include networking/speed dating opportunities to interact and exchange ideas, an expo of research and business resources, and a networking social hour.
The UNH Advanced Manufacturing Day is administered by UNHInnovation in partnership with the state Department of Business and Economic Affairs, the Business and Industry Association and the New Hampshire Manufacturing Extension Partnership. To register, click here.
Geneia, a healthcare analytic solutions and services company, has entered a multi-year partnership with Paladina Health, whose more than 50 physician offices will use Geneia's Theon analytics and insights platform, which is built on Salesforce Health Cloud. Paladina said it will use the Theon platform to create a comprehensive view of patients, enabling earlier identification and engagement of rising-risk patients and ultimately stronger patient outcomes. Geneia, based in Harrisburg, Pa., has a second location in Manchester, NH.
Laconia-based Orion Entrance Control Inc.'s Secure DoorGuard tailgate detection system has been recognized with three awards: 2019 Security Sales & Integration Most Valuable Product Award; a Secure Campus Platinum Award from Campus Security & Life Safety magazine; and a 2019 platinum winner of a Govies award from Security Today magazine.
The Secure DoorGuard, the company's newest product, uses a solid-state LiDAR sensor to determine when someone is attempting to gain entry through a secured access point after a visitor or employee swipes an access card. The accuracy of the product allows the detector to determine the difference between additional individuals versus bags, strollers and other objects, the company says.
Stephen Pappas, head of North American operations and senior vice president and chief marketing officer at Panviva, will share his insights on how to deal with diversity and effectively communicate with a diverse customer-base at the next Rise & Diversify Breakfast, Tuesday, May 14. The event will be held at Panviva's offices, 61 Spit Brook Rd., Suite 302, Nashua. The Rise & Diversify Breakfast Series features speakers on a variety of topics to encourage diversity of thought. To register, click here.
The NH Tech Alliance is teaming with the Devine Millimet law firm to offer a three-part exit planning seminar series designed to help company owners who may be seeking to sell, merge or leave their business in the coming year. The morning seminars are free and will take place on May 23, May 30 and June 6 at Devine Millimet's offices, 111 Amherst St., Manchester.
Presenters from Devine Millimet's mergers and acquisitions team will include Angela B. Martin, Steve Cohen, Kerry Kehoe Battles, Margaret "Peg" O'Brien and Joseph P. Rheaume.
The seminars will run from 7:30 to 9 a.m. and a continental breakfast will be provided. For more information, email cgelette@devinemillimet.com.
The next NH Tech Alliance ebrew will be held from 5 to 7 p.m., Wednesday, June 5, at The Press Room in Portsmouth. The event is free and no pre-registration is required. For more information, email info@nhtechalliance.org.
Global electronics industry association IPC has partnered with the technology group Schleuniger to offer IPC members online wire processing training from Schleuniger's S.University. In creating the partnership, IPC said it is responding to the Wiring Harness Manufacturer's Association's request for more wire industry training tools. The Swiss-based Schleuniger's North American headquarters are in Manchester.
Consolidated Communications is launching 1 Gig broadband services to nearly 10,000 Derry residents and small businesses. The enhanced service will use the company's new Fiber–To-The-Premises technology and will significantly increase the town's broadband speeds and on-demand capabilities, the company said.
Systems Engineering has received a 2019 Best Wellness Employer Gold Certification from Wellness Workdays, a provider of corporate wellness programs. The Best Wellness Employer program was developed in collaboration with experts from Harvard Medical School to advance the field of worksite wellness by providing data and research about current practices and wellness outcomes.
Exeter-based medical technology company Vapotherm Inc. announced that its first-quarter revenue totaled $12.3 million, a 14.5% increase over the prior year, but still recorded a quarterly loss of $13 million, or 76 cents per share. The company said it expects full-year revenue in the range of $49 million to $51 million.