Tech Tidbits From Around NH
NH submits amicus brief to Supreme Court regarding internet sales tax case, Pennsylvania company purchases Dunn Industries ... and more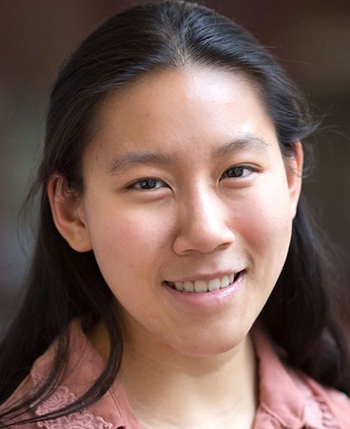 Governor Chris Sununu and Attorney General Gordon MacDonald announced that the State of New Hampshire has submitted an amicus brief to the United States Supreme Court in the case of South Dakota v. Wayfair, Inc., urging the Court not to overrule existing precedent in a manner that would expose New Hampshire citizens and businesses to out-of-state sales taxes. For over fifty years, the U.S. Supreme Court has appropriately restricted State authority to impose sales and use taxes on businesses and persons that operate outside of their borders. In doing so, the United States Supreme Court has held that, in order for a State to impose a sales or use tax on a business or person selling retail goods, that business or person must have some "physical presence" in the taxing State.
"There are approximately 10,000 to 12,000 different sales and use tax jurisdictions in the United States today," said Attorney General MacDonald. "Countless small businesses use the Internet for the retail sale of goods. The monetary amounts are often quite modest. It is manifestly unreasonable and unfair for these businesses to have to invest in expensive software and professional services in order to collect, account for, and remit sales taxes to other States and localities or otherwise subject themselves to potential civil and criminal penalties."
College student Lisa Je was awarded The Mazilu Engineering Research Fellowship for 2018–2019. Je is majoring in chemistry with a minor in physics at Vassar College and spent her junior year at the Thayer School of Engineering at Dartmouth. The award will support Je's work with Dartmouth engineering professor Jifeng Liu toward developing environmentally-friendly and economical materials for solar cells. Ultimately, Je plans to obtain a PhD to become a professor of engineering.
Semiconductor firm Allegro MicroSystems announced on April 5 their headquarters will move from Worcester, Massachusetts to Manchester, New Hampshire, where the company is building a 15,000-square-foot expansion of its facility at 955 Perimeter Road. The move will streamline the management of Allegro, allowing the executive team to be co-located with the business units and R&D functions to further align the focus of the company on sales and profitability growth and product innovation.
Microdesk, a Nashua-based technology consultancy for the architecture, engineering, construction and owner/operator industry, was recently named an Autodesk Platinum Club Award winner for leading the Americas in the sales of Autodesk Cloud software at the Autodesk One Team Conference in Las Vegas, NV. The sales can be attributed to Microdesk's deep-rooted belief that globalization and urbanization are real macro challenges. They are addressing these initiatives by working with AECO leaders and utilizing innovative cloud technologies and methodologies to ensure these macro demands are being met in an intelligent and sustainable way.
Tekni-Plex, Inc., a Wayne, Penn.-based company that develops and manufactures innovative packaging materials, medical compounds and precision-crafted medical tubing solutions, has acquired Dunn Industries, Inc., a Manchester, N.H.-based manufacturer of specialty extrusion tubing for medical device applications. Dunn is known for its tight tolerance, small diameter medical device tubing. Its product line is also a complementary addition to the microextrusion tubing manufactured by Tekni-Plex's Natvar business unit. Going forward, it will be known as Dunn Industries, a Tekni-Plex business, with Dunn's former president Duane Dunn as its general manager.
Startup Nashua, a celebration of Greater Nashua's small businesses and will take place Monday, April 30 through Friday, May 4. The theme this year is, Startup Nashua: Launch, Grow, Prosper. Seminars, classes and tours will be offered throughout the week, which will begin with an Opening Reception on Monday, April 30 at Rivier University and will include the Greater Nashua Chamber of Commerce's 2018 EXPO Nashua on May 3 at Sky Meadow Country Club. For more information on exhibiting at the 2018 EXPO Nashua, please contact Patrick O'Mara at the Chamber at 603-881-8333 or visit www.nashuachamber.com. For a full calendar of the week's events, visit www.startupnashua.com.
Rivada Networks, the Herndon, Va., firm that nearly was awarded a contract with the state of New Hampshire to build the first responder network, FirstNet, has been awarded multiple patents. Rivada has received patents for its Open Access Wireless system that allows network operators to allocate or lease-out unused radio frequency spectrum during times of low congestion or use and for its Tiered Priority Access system that allows high priory users, such as first responders, to establish priority access to radio frequency spectrums to communicate in an emergency or crisis.
New Hampshire is among seven states in the Northeast region participating in the 'Drive Change. Drive Electric.' campaign, an initiative between state governments and automakers to increase electric car use. The campaign will focus on the benefits of electric cars and advancing consumer awareness, understanding, consideration and adoption of electric vehicles in the region.