Tech Tidbits From Around NH
New president at BAE Systems in Nashua, report looks at NH school connectivity … and more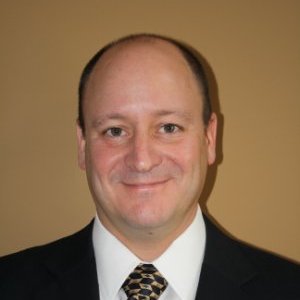 Terry Crimmins has been appointed president of BAE Systems Inc.'s Electronic Systems sector, based in Nashua. Crimmins, who joined BAE Systems in 2001, most recently was vice president and deputy general manager of the sector and previously led the company's Survivability, Targeting, and Sensing Solutions business. He succeeds Tom Arseneault, who is now chief operating officer of BAE Systems Inc., headquartered in Arlington, Va.
In addition, Scott Howat has joined the company and has assumed the role of senior vice president of finance at BAE Systems Inc., succeeding Guy Montminy, who has returned to Electronic Systems as senior vice president and deputy general manager of the sector.
A recently released "State of the States" report by the nonprofit EducationSuperHighway cites the progress made in the NH School Connectivity Initiative, with 25,583 students gaining access to high-speed Internet.
Also, according to the report, 85 percent of New Hampshire school districts have met the minimum connectivity goal of 100 kbps per student, up from 66 percent at this time last year. In addition, while more than 25,000 students gained access to more bandwidth in their classrooms, another 46,015 still do not have the minimum connectivity they need.
Southern New Hampshire Medical Center, Nashua, has begun using Voalte Platform for secure communication and alert notification via smartphones, the Sarasota, Fla.-based Voalte Inc. has announced.
Using the system, nurses and others on a care team can collaborate via voice calls and secure text messages and receive patient requests, bed exit alerts and other notifications directly on their smartphones.
Robert Zakon, co-founder of North Conway-based Zakon Group and web startup OpenConf, will be working with the U.S. Department of the Treasury as an innovator-in-residence to advise on emerging technologies as part of a year being spent in Washington, D.C. as a White House Presidential Innovation Fellow. Zakon has been supporting various innovation initiatives across the federal government as an advisor and lecturer on agile methodologies, blockchain, open data, cybersecurity and machine learning.
Vention Medical has acquired Lithotech Medical, an Israeli firm focused on complex nitinol wire-based technologies. The company said the acquisition will expand its portfolio of advanced components and technologies for the development and manufacturing of medical devices for the interventional market. Vention, based in Denver, Colo., also has operations in Salem, NH.
Great Bay Community College has begun offering boot camps and short-term training programs in high-tech and high-demand fields to help fill immediate job openings. The courses range from six weeks to six months, and are designed to respond quickly to the needs of business and industry in New Hampshire and across the region, said Great Bay President Wildolfo Arvelo.
Short-term training courses are offered in advance composite materials, medical assistant, CNC operator training and HVAC, among other specialty areas.
The programs are offered at the College's Advanced Technology & Academic Center in Rochester.