Tech Tidbits From Around NH
PillPack's big expansion, Adaptilytics introduced by ConnectLeader … and more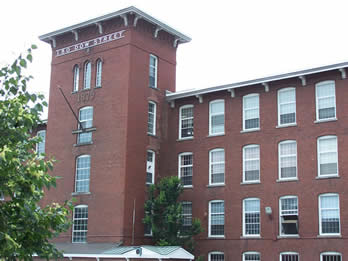 Mark Roux has been added to the staff of SymQuest Group's West Lebanon sales team as document solutions account executive. Roux previously worked in direct sales for Audio Go.
Salem-based sales technology provider ConnectLeader has introduced Adaptilytics, a predictive intelligence engine that analyzes, prioritizes and scores prospecting lists for B2B sales. The firm said Adaptilytics also improves outbound prospecting results by enabling users to customize the prediction algorithm based on a prospect's installed technology, intent to buy, contact data and best time to reach.
Grapevine Marketing, Manchester, has launched a new responsive design website for Secured Network Services, a provider of advanced IT solutions with locations in New Hampshire, Massachusetts and Rhode Island.
Online pharmacy PillPack Inc. has expanded to nearly 80,000 square feet of space at the Waumbec Mill in Manchester's Millyard.
Since moving into the mill three years ago, the company has expanded several times. Its new space now includes the entire first floor of the Waumbec Mill and an additional 14,500 square feet on the second floor.
The fast-growing firm, which also has a facility in Somerville, Mass., said it expects to add another 100 jobs in the Manchester by the end of 2016. It currently employs 200 people there.
The NH Division of Historical Resources has released a new version of its online New Hampshire Historical Highway Markers map. Designed for both mobile and desktop use, the updated website features an overview map of the state that shows the locations of each marker. Users can click on any marker to find out its subject and location, learn which number marker it is – there are currently 244 – and see a photo of it.
The site also divides the state into geographic regions; tabs at the top of the page bring users to maps of each region, with images of all markers located there. In addition, driving directions using Google maps are also available, as are zoom and pan capabilities on the map itself.