Tech Tidbits From Around NH
Six semi-finalists set to pitch at NH Startup Challenge … and more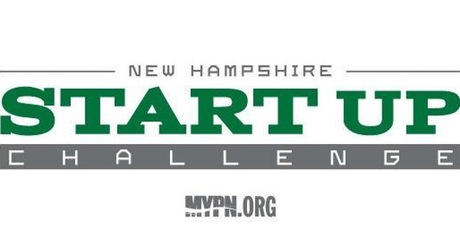 Six semifinalist will be presenting their pitches live at the 2016 New Hampshire Startup Challenge on Tuesday, April 5, in Manchester.
Selected as semifinalists by the Manchester Young Professionals Network, which presents the annual event, were:
AlignMeeting of Nashua, an online meeting workspace helping managers reach their goals faster by utilizing meeting time effectively and fosters best practices before, during, between and after meetings.
Awâto of Old Ipswich, an online platform that assesses and tracks people's interests, aptitudes, educational attributes, experience and personality to allow businesses and recruiters to identify applicants using more advanced and diverse metrics.
• Higher Ed Profiles of Manchester, a data hosting solution that provides effortless reporting and query tools for higher education decision makers.
• Nobl Coffee of Newmarket, a coffee company that is able to serve coffee with the same qualities of a nitro beer using handcrafted and organic ingredients.
• Hidden Collective of Franklin, an online platform in which outdoor enthusiasts can discover talented makers not found in traditional retail stores.
• Valchoice of Bedford, – An online service that helps consumers find fairly priced insurance directly.
The event will be held from 5:30 to 7:30 p.m. at Alpha Loft in Manchester. For tickets, click here.
The Channel Company's CRN has named Systems Engineering to its 2016 Tech Elite 250 list. This annual list honors North American IT solution providers that have earned the highest number of advanced technical certifications from leading technology vendors.
Oncolinx, a life sciences startup co-founded by two graduates of Dartmouth College, has been selected among the 42 teams to compete for over $1 million prizes in the 16th annual Rice Business Plan Competition.
The event, to be held April 14-16 at Rice University in Houston, Texas, features teams from among some of the world's top universities.
Oncolinx was co-founded by Sourav Sinha, a 2012 graduate of Dartmouth, Riley Ennis, a 2015 Dartmouth graduate, and Allen Lin, a alumnus of MIT. The startup is working on developing targeted cancer therapeutics that destroy cancer cells and not healthy cells, with the goal of avoiding many of the side-effects of traditional chemotherapy.
The winner of the Rice competition will take home a grand prize valued at more than $450,000, including seed funding.
"The State of Technology on the North Shore" will be the focus of a forum presented by the North Shore Technology Council from 7 to 9 a.m. on Wednesday, April 27, at the Marriott Peabody in Peabody Mass. Registration fee is $25 for NSTC members and $40 for non-members. For more information, visit nstc.org.
B2W Software, Portsmouth, a provider of enterprise-class construction software, has announced that its B2W Cloud and B2W Maintain products took finalist status in the 2015-16 Cloud Awards Program and the 2016 BIG Innovations Awards.