Tech Tidbits From Around NH
NH Startup Challenge deadline nears, MCC readies 'Days of Cybersecurity' … and more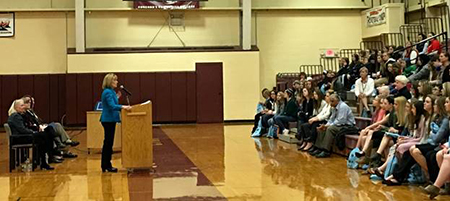 The deadline is Friday, March 18, for New Hampshire entrepreneurs to submit an application for the Manchester Young Professionals Network's 2016 New Hampshire Startup Challenge. Applications are being accepted until 11:59 p.m. The business plan competition features up to $70,000 in cash and in-kind services.
Any New Hampshire resident with an idea can apply. Startups must be for-profit, have been in existence for less than three years, have raised under $100,000 in funding and generated under $100,000 in 2015 revenue.
For more information or to enter, click here.
Registration is still open to take part in Manchester Community College's first "MCC Days of Cybersecurity" the week of April 5-9.
The weeklong event is built around the "NSA Day of Cyber" program designed to raise the "national IQ" about STEM and cybersecurity educational paths. MCC has invited schools from the area to participate by witnessing a day in the life of six NSA cybersecurity leaders.
Meanwhile, MCC is also hosting a Girls in Technology Day event on Friday, March 18, with the goal of ensuring young women in high school get a glimpse of the opportunities available in the high-tech sector. The daylong seminar is designed to showcase the many career opportunities exist today, and offer advice for how to align their academic courses to prepare them for tomorrow.
Haley LaPoint, meteorologist for WMUR-TV, is the keynote speaker. Other industry leaders, as well as Manchester Community College faculty and staff, will present workshops for the students.
More than 250 9th– and 10th-grade girls will participate.
Entrepreneurs with exemplary business ideas are invited to submit their concept papers for the sixth annual Tory C. Marandos Entrepreneurship Challenge administered by Southern NH University's Center for Women's Business Advancement.
"This business plan competition has become a springboard for several innovative ideas that have developed into strong New Hampshire businesses," said Center for Women's Business Advancement Executive Director MaryAnn Manoogian. The winning business plan will receive $5,000 from the Tory C. Marandos Foundation as well as $2,500 in legal services from Rath Young and Pignatelli; $2,000 in financial consulting services from J. Edgar Group, PLLC; and a lifetime membership in the "A-Ha!" Tribe, a social media community established by Epiphanies Inc. A $2,000 second prize will be awarded through the generous funding by the family of Jacques Thibodeau in his loving memory. There will also be $500 prizes for the third through fifth place contestants.
All active and start-up businesses in New Hampshire, with less than three years in business are eligible to participate. Interested entrepreneurs of any gender are required to submit a two-page business concept paper by April 7.
For more information, visit cwbanh.com or call 603-629-4697.