Tech tidbits From Around NH
Northeast Delta Dental buys software firm, Entrepreneur of Year applications sought … and more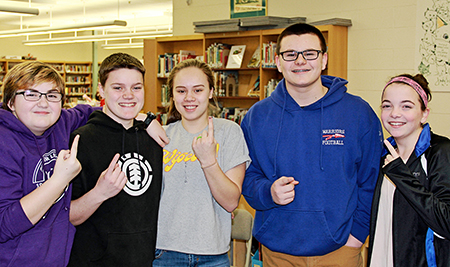 The NH High Tech Council has begun accepting applications for the 2016 Entrepreneur of the Year Award. Any founder or senior level manager of a New Hampshire business who has successfully organized, developed or managed a high-technology concept into a commercial product or service is encouraged to apply for the award.
The winner will be announced at the Council's Entrepreneur of the Year Award event on Tuesday, June 7, at Southern New Hampshire University in Manchester.
Sponsors of the event include FairPoint Communications; Nanocomp Technologies; Dyn; Autodesk; Cook, Little, Rosenblatt & Manson; Baker, Newman & Noyes; UNH Manchester; Newforma; and TD Bank.
The application and full entry requirements are available at nhhtc.org.
Concord-based dental insurance company Northeast Delta Dental has acquired PreViser Corp. through its subsidiary, Red Tree Holdings Inc.
PreViser, headquartered in Mount Vernon, Wash., is the inventor of an online software tool that provides oral health professionals with a clear, objective and reproducible way to measure, understand and communicate patient risk for oral disease.
Sale price was $8.1 million.
The NH Department of Education, the NH Community College System and the NH High Tech Council are co-sponsors of the fourth annual Girls Technology Days, to be held the week of March 14.
Various events will be held at NHTI, Concord's Community College, and the University of New Hampshire in Durham. The events will focus on freshmen and sophomore students because that is seen as the age when many students begin focusing on interests that ultimately may become career paths.
Workshops will be led by educators and industry leaders from the local community, including Autodesk, GZA Geoenvironmental, Hinton Technical Services, Albany Engineered Composites, ReVision Energy and the Portsmouth Naval Shipyard.
Merrimack-based Oztek Corp., a global provider of digital controlled power solutions for OEM applications, will exhibit at APEC 2016, the Applied Power Electronics Conference and Exposition, March 21-24, at the Long Beach Convention Center in Long Beach, Calif.
Oztek will showcase their OZip, Intelligent Power Module.

Boston-based Codeship, a provider of hosted continuous integration solutions that empower software build and test automation, has hired Jack Drew of Newmarket, NH, as vice president of sales. Drew previously worked at Logentries, a SaaS-based log management service.
Akumina Inc., the Nashua firm whose InterChange software platform makes it easier for businesses to build adoptable digital experiences on SharePoint, has been named one of KMWorld's "100 Companies That Matter in Knowledge Management."