Tech Tidbits From Around NH
Entrepreneur Forum panels picked, UNHM cybersecurity forum … more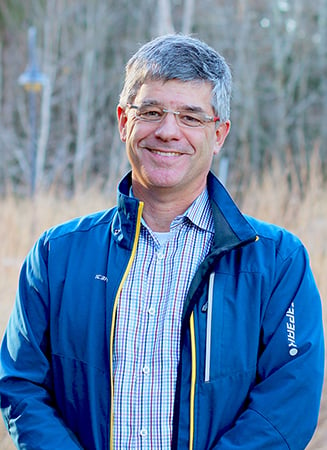 The NH High Tech Council has selected the six panelists to advise presenting companies ValChoice and Eversound at its Entrepreneur Forum, which begins at 5:30 p.m., Wednesday, Feb. 10 at FIRST Headquarters in Manchester.
ValChoice will be advised by: Peter Milnes, chairman and CEO of INEX Capital & Growth Advisors; Mark Smith, founder and CEO of miEdge; and Maureen Manning an attorney with Manning & Zimmerman PLLC.
Advising Eversound will be: Mark Latham, executive director of Genesis' Pleasant View Center in Concord; Marc Smith, member of the Council's board and president and CEO for XMA Corporation in the United States and XMA, Asia; and Harold Baldwin, president and owner of Secure Care Products LLC.
Manchester-based EPE Corp. recently purchased the Nordson Dage XD7600NT Ruby FP X-Ray System, which "brings high-resolution X-ray technology to EPE, allowing us to detect the most subtle of defects with a high degree of precision," said James D. "JD" Bell, CEO of the company.
EPE has made other recent capital investments, including the Pillarhouse Jade MKII Selective Soldering Machine and the Teradyne Javelin 1004 Flying Probe Test System, in order to provide superior quality manufacturing services to current and potential customers, Bell said.
The University of New Hampshire Manchester will be hosting, "Cybersecurity Today – Threats, Challenges and Opportunities," from 7:30 to 9 a.m. Monday, Feb. 15, at the Millyard campus.
Local experts discussing cybersecurity at the forum include: James Ramsay, UNH professor of security studies; Jennifer Brand, chief technology officer and senior digital forensic investigator with TechFusion; Chris Brenton, senior director of security and corporate IS with Dyn; Cameron Shilling, director of litigation and chair of privacy and data security with McLane Middleton; and Jeff Stutzman, chief operations officer and vice president of collaborative research and analysis with Red Sky Alliance.
For more information, visit Manchester.unh.edu.
Hyndsight Vision Systems, Peterborough, recently became a vendor partner with Trailers du Moulin, one the largest retailers of trailers and vans in Switzerland. Hyndsight's portable, rearview wire-free vision system, Journey, will be featured at the company headquarters showroom, where it sells, rents and leases trailers for multiple applications, including transportation of horses, cattle and large vehicles.
Connectivity Point Design & Installation is the sponsor of the upcoming SkillsUSA New Hampshire telecommunications cabling contest, to be held Friday, March 11, at Great Bay Community College in Portsmouth.
The event is open to students interested in voice and data network cabling and installation. Contestants demonstrate skills in fiber and copper cable termination, pulling and mounting cable, patch panel installation and termination, installing jacks, cable testing and troubleshooting, safety and customer service.