Tech Tidbits From Around NH
Dyn adds to sales team, NHTI-SNHU reach IT articulation agreement … and more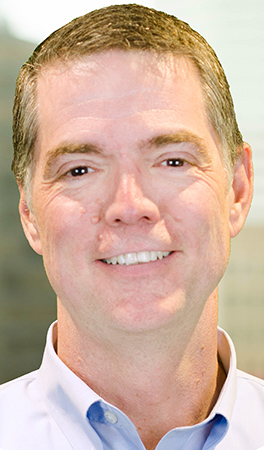 Peterborough-based Hyndsight Vision Systems has become a vendor partner with Camping World, the largest retailer of RVs, RV accessories and RV-related services in the U.S. Hyndsight's Journey is a versatile new portable, wire-free rear and interior view vision system that will be featured in Camping World's ecommerce store.
National Association of Manufacturers CEO Jay Timmons will kick off the 2016 State of Manufacturing Tour on Jan. 28 in Manchester, along with Neil Levesque, executive director of the NH Institute of Politics and Political Library, and Jim Roche, president of the Business and Industry Association of NH.
As part of the tour, Timmons will also visit with local manufacturers, employees, students, community leaders and elected officials in New Hampshire, Florida, South Carolina, Pennsylvania, Illinois, Texas and Maryland to discuss the solutions needed to allow the U.S. economy and manufacturers to thrive.
The kickoff will take part from 8 to 9:30 a.m., Thursday, Jan. 29, at the NH Institute of Politics at Saint Anselm College in Manchester.
Samrac LLC, parent company of The Melting Pot Restaurant of Sacramento, Calif., has deployed Nashua-based Unified Office Inc.'s Total Connect Now service. The Melting Pot, a fondue restaurant and top casual dining restaurant, was named by National Restaurant News as the 2015 Consumer Picks No. 1 Casual Dining Restaurant.
Unified Office is a managed services provider offering hybrid cloud-based VoIP.
Orion Entrance Control Inc., a Laconia-based manufacturer of customized access control turnstile solutions, has added three people to its team: Corey Carroll, Justin Gill and Joe Scott.
Gill, named production manager, previously worked at High Speed Routing, where he was vice president of operations. Scott, mechanical engineer, previously worked at J-Pac Medical, where he served as manager of innovations services and senior design engineer. Corey Carroll, inside sales, has a variety of sales experience for such companies as Belknap Subaru, Fastenal Company, ROK Builders Wilton and HK Powersports.
Dyn Inc. has announced the addition of two people to its worldwide sales team.
Chris Reisig has been named senior vice president of worldwide sales and services, and Sunil Sampat has been named vice president of enterprise sales.
Reisig was most recently senior vice president of worldwide sales at VMTurbo. Sampat has held senior positions with several SaaS companies, including Okta, Endeca and Palerra.
NHTI and Southern New Hampshire University have signed an articulation agreement under which NHTI associate degree students will be able to transfer to SNHU's bachelor's program.
Under the agreement, NHTI students are assured that all of their IT credits will transfer to SNHU provided they earn a grade of C- or higher in those courses.
In addition, the agreement includes a table of equivalences between NHTI and SNHU courses so students don't have to duplicate classes, and it also specifies which courses are required as part of the bachelor's degree at SNHU.