Tech Tidbits From Around New Hampshire
GT Advanced Technologies to release newest product … and more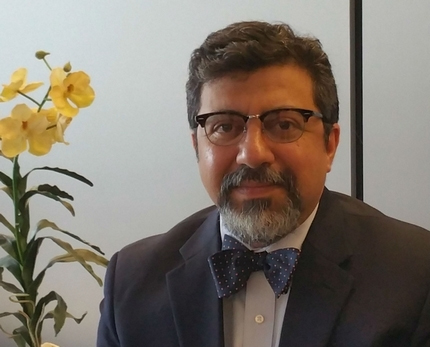 Keene State College students Andrew Brosky, a sophomore from South Deerfield, Mass., Julia Przekaza, a freshman from Goffstown, and Robert Zawasky, a sophomore from Windsor, Conn., have been awarded the Manufacturing Partners' Scholarship, a multi-year scholarship that provides financial support to students and connects them with sponsoring businesses to foster mentoring, internships and co-curricular experiences.
The college collaborates with three New Hampshire businesses – Hitchiner Manufacturing of Milford, Markem-Imaje of Keene and Whelen Engineering of Charlestown to support the two-year-old program.
The U.S. Small Business Administration is seeking applicants for its Growth Accelerator Fund competition. In 2016, the SBA will again be awarding $50,000 prizes to the winners of the contest. The funds are to be used to fund operating budgets, not for investing in startups in your ecosystems.
Winners must demonstrate the ability to raise (or have plans to raise) a 4-1 match of prizes awarded. This match can be in the form of cash, in-kind donations or sponsorships.
For more information, visit sba.gov.
GT Advanced Technologies Inc. of Merrimack is releasing its latest-generation multicrystalline ingot production furnace, the DSSTM20M, at the SNEC 2016 PV Power Expo in Shanghai.
GTAT said the new furnace is capable of producing more than 20 megawatts of high-efficiency ingots per year for use in the photovoltaic market.
Dave Keck, CEO of the company said the new furnace "allows producers to drastically improve operational efficiency and productivity by nearly doubling production output versus the current generation furnaces."
Mercury Systems Inc. has received a $1.8 million order from an unnamed "leading defense prime contractor" for advanced radio-frequency microwave tuners and intermediate frequency receivers for an electronic warfare application. The order was booked last quarter and is expected to be shipped over the next several quarters.
Mercury is based in Chelmsford, Mass, and has an advanced microelectronics center in Hudson, NH.
FedEx Corp. has launched its fourth annual Small Business Grant Contest, which offers grants to 10 small businesses. Among them, one Grand Prize winner of $25,000, one $15,000 winner and eight $7,500 prizes will be awarded.
The 2016 FedEx Small Business Grant Contest is open to U.S.-based for-profit small businesses that have fewer than 50 employees and have been operating for six months or more.
Deadline for entries is May 30. To enter, participants must visit fedex.com.