Tech Tidbits From Around New Hampshire
TechOut deadline extended to Sept. 2, Davison promoted at AQYR … and more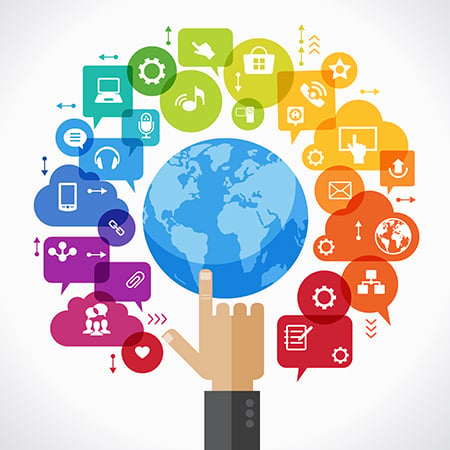 The deadline for applying for TechOut, New Hampshire's largest startup competition, has been extended to noon on Friday, Sept. 2. Jointly organized by the NH High Tech Council and Alpha Loft, TechOut is entering its fifth year by awarding a half a million dollars in financing over the course of five years.
The competition is open to startups that have been in business for fewer than five years, raised less than $250,000 in funding and have less than $250,000 in revenue. The competition awards $100,000 in investment funds: first place receives $50,000, second place $30,000 and third place $20,000. A panel of judges awards the top two prizes and the third prize, $20,000, is decided entirely by the audience the night of the event.
This year's awards event is Wednesday, Oct. 5 at Dyn in Manchester.
TechOut's 2016 event sponsors are Borealis Ventures; Dyn; Cook, Little, Rosenblatt and Manson; FairPoint Communications; Entrepreneurs Foundation of New Hampshire; TD Bank; Meltwater and NH Business Review.
More information and the application to apply for this year's competition can be found by visiting nhhhtc.org. To learn more please contact michelline@cooksonstrategies.com or 603.935.8951.
Salem-based sales technology provider ConnectLeader recently announced enhancements for its award-winning Click Dialer click-to-dial platform.
The new enhancements include: Remote Coach, which enables sales managers to monitor live voice calls and instantly provide feedback in Whisper mode without the prospect hearing the manager's advice; and Call Recordings/Call Grading, which enables sales managers to review recorded sales calls and grade the conversation to suggest improvements.
AQYR, Hollis, a designer and manufacturer of rugged, single-case, Auto-AQYR SATCOM terminals, has announced the promotion of Jay Davison to executive director as well the appointment of Rory Eddings to its executive team.
Davison was recently responsible for directing AQYR's government programs. Eddings previously has worked in business development with several satellite antenna and amplifier manufacturers.
Tilson, an information technology and network construction company based in Portland, Maine, and with offices in Manchester, NH, has been named to the Inc. 5000 list of America's fastest-growing private companies. Tilson first made the Inc. 5000 list in 2011 with 260% growth and makes the 2016 list with 207% growth. Over those 6 years, Tilson has grown a total of 500%, adding 160 employees for a total of 200 employees nationwide.
NHTI in Concord has introduced 10 new IT training programs: Entry Level Software Development; Advanced Software Development; IT Entry Level Networking; IT Hardware & Software; IT Microsoft Servers; IT Network Associate; IT Security; IT Voice Over IP; and a Linux Certificate. For more information visit nhti.edu.