Tech Tidbits From Around New Hampshire
OAT inks deal with Mass. Center for the Blind, Terzakises to speak at May TechWomen Power Breakfast … and more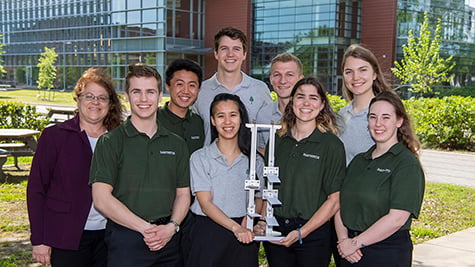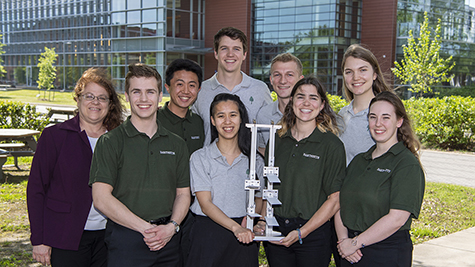 For the second year, the BAE Systems Summer STEM Scholars initiative will provide $25,000 in financial support for 10 students to attend Tech Leaders, a two-week residential section of the University of New Hampshire's Tech Camp for students considering careers in STEM fields. BAE will partner with UNH to develop the course curriculum and mentor students. Eligible students must be entering their junior or senior year of high school in the fall. Preference will be given to students from Nashua and Manchester. For more information, visit ceps.unh.edu.
The Carroll Center for the Blind of Newton, Mass., has entered an agreement with Hollis, NH-based Open Access Technologies Inc., that will allow it to support and sell the firm's accessible digital document creation and remediation service offerings to the center's accessibility services customers.
The two organizations are partnering to provide turnkey, accessible solutions to provide fully accessible digital experiences for blind and visually impaired consumers.
Through its cloud-based EnableAccess document remediation desktop platform, Open Access Technologies, or OAT, helps customers create or remediate either single or high-volume, document files created in a wide variety of formats.
For a fifth year in a row, Insight Enterprises' technical experts in Boston and the Manchester area provided their expertise during a Global Azure Bootcamp hosted in the Queen City to help budding app developers learn to build applications like AI and chatbots on Microsoft's Azure cloud platform. Insight architect Jim Wilcox led the boot camp in Manchester.
RMON Networks, an IT services provider in Plaistow, has added Justin Velasquez to its sales and marketing team as a marketing assistant. Velasquez previously was a junior graphic designer at MaineToday Media.
The New Hampshire Tech Alliance's May TechWomen Power Breakfast will feature Susan-Anne Terzakis, advising firm founder and master coach, and Jessica Terzakis, program director and consultant, of Bedford-based Terzakis & Associates. They will discuss how entrepreneurs and small businesses can develop differentiation strategies to build a brand that stands out from competitors.
The monthly event will take place from 7:30 to 9 a.m. Wednesday, May 8, at the Manchester Country Club, Bedford. Tickets to the Power Breakfast are $10 for alliance members and $20 for others. Tickets are available online or by calling 603-935-8951.