Tech Tidbits from Around New Hampshire
Superior Controls acquired by Ohio firm … and more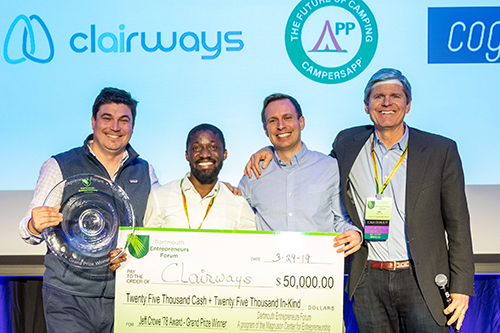 West Chester, Ohio-based E-Technologies Group has acquired Seabrook-based Superior Controls Inc., a maker of automation and control systems integration services to the life sciences industry. Under the agreement, Superior's co-founder and President Rick Pierro will become president of ETech's life sciences solutions vertical, which will go to market under the Superior Controls name. Pierro will report to ETech CEO Ralph Carter and join the ETech board. ETech was acquired by private equity firm Falfurrias Capital Partners of Charlotte, N.C., in 2018.
Hypertherm's acquisition of California-based OMAX Corp., is now official, the Hanover-based company has announced. The agreement, first announced on March 20, combines OMAX's drive pumps, software and applications technologies with Hypertherm's portfolio of intensifier-based pumps and abrasive recycling systems, creating the industry's leading waterjet technology offering, Hypertherm said.
As part of their Star Wars: Force for Change philanthropic initiative Lucasfilm and its parent company Disney are providing $1.5 million donation as well as in-kind and mentorship resources to Manchester-based FIRST (For Inspiration and Recognition of Science and Technology). The initiative is aimed at expanding access to FIRST robotics programs to students globally, with a focus on under-served communities.
Consolidated Communications says it is expanding its Cloud Secure security solution to businesses in its northern New England service area. At the same time, the Illinois-based company says it has bolstered Cloud Secure by adding new, geographically diverse environments and a new Security Lifecycle Review to provide businesses with a customized report of security threats and vulnerabilities on their networks.
Trade publication CRN has named Portsmouth-based Senet Inc., a provider of cloud-based software and services platforms, to its 2019 Internet of Things 50 list. Senet also was recognized as one of the 15 Coolest IoT Software and Services Companies for its growth, patent-pending Low Power Wide Area Virtual Network and its partnerships with leading distributors to support IoT solution development across global markets.
Position Imaging Inc. of Stratham says it is expanding its relationship with Hitachi-LG Data Storage Inc. for the production of its AmoebaRTLS product line. Ned Hill, CEO of Position Imaging, said the new AmoebaRTLS offers a new level of accuracy for tracking inventory, equipment, personnel and assets. The system also provides data on the working environment like temperature, humidity, motion.