Tech Tidbits From Around New Hampshire
Vapotherm reports 2018 loss, UNH STEM Discovery Lab announces NCWIT winners ... and more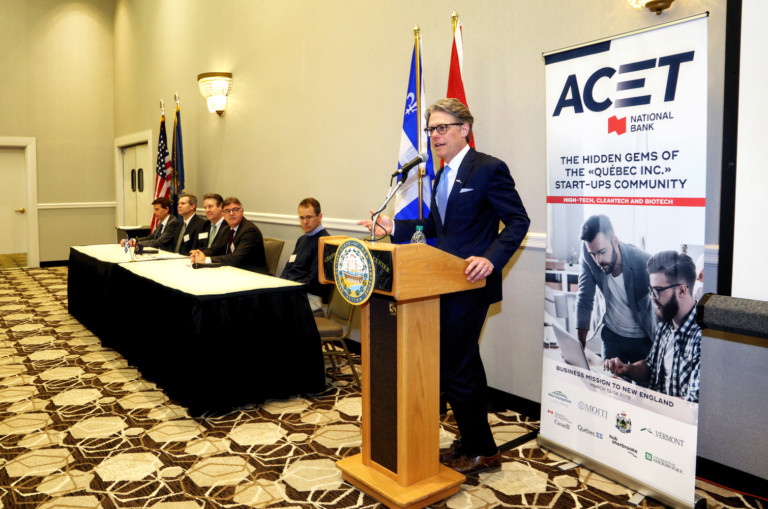 Schleuniger Inc., an international manufacturer of high-precision wire processing machines with its North American headquarters in Manchester, will be among more than 180 suppliers and service companies exhibiting at the 2019 Electrical Wire Processing Technology Expo, May 8-9 in Milwaukee, Wis. Schleuniger will be demonstrating the CoaxCenter 6000, the first fully automatic machine for processing micro-coaxial cables.
Exeter-based Vapotherm Inc., whose Hi-VNI Technology products are used to treat patients suffering from respiratory distress, has reported a 19 percent increase in revenue for 2018, but still had a loss of $42.5 million, or $14.62 per share. Revenue was reported at $42.4 million.
For the fourth quarter, the company posted revenue of $11.7 million and a loss of $12.9 million, or $1.39 per share ($1.28 after losses were adjusted related to debt).
For the current quarter ending in April, Vapotherm said it expects revenue in the range of $11.8 million to $12 million.
The University of New Hampshire STEM Discovery Lab at Manchester has announced the 2019 recipients of the NCWIT Award for Aspirations in Computing. The award, sponsored by the National Center for Women & Information Technology (NCWIT), recognizes high school women for their computing-related achievements and interests as part of an effort to encourage more young women to choose careers in technology.
A total of 41 high school award recipients, one collegiate finalist and two educator recipients were selected from high schools across New Hampshire for their outstanding aptitude and aspirations in technology and computing as demonstrated by their computing experience, computing-related activities, leadership experience, tenacity in the face of barriers to access, and plans for post-secondary education.
Atlantic Broadband has announced the availability of hosted voice for businesses across its New Hampshire and Maine service areas with the introduction of more than 40 enterprise-class phone features to regional businesses for a flexible and scalable communications solution.
Hosted voice communications and features are delivered over a dedicated connection with network redundancy for optimal performance, security and reliability, the company said. It lives in a data center, rather than on-site, for ease of operation and streamlined maintenance with little to no capital cost, according to the firm.