Tech Tidbits From Around New Hampshire
Entrepreneur of Year applications sought, new chair named at Albany International … and more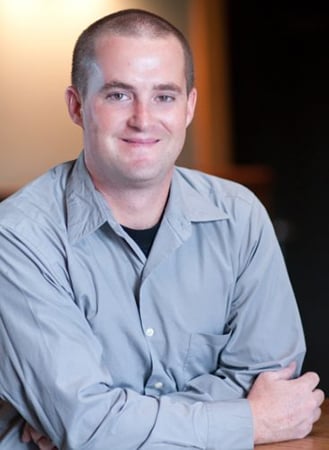 Nathan Sandmaier has become the fourth employee of Seabrook-based Superior Controls Inc. to earn his professional engineer's license in New Hampshire. Sandmaier, a senior project engineer, designs control systems for customers in the life science manufacturing industries.
Applications are being accepted for the NH Tech Alliance's 31st annual Entrepreneur of the Year award, which honors significant contributions to the advancement of technology-based businesses in New Hampshire. Any founder or senior-level manager of a New Hampshire business who has successfully organized, developed or managed a technology concept into a commercial product or service can apply. The application and full entry requirements are available online. The application deadline is Thursday, April 25.
The award will be presented on Thursday, June 13, at the DoubleTree Hotel in Manchester.
Easterseals New Hampshire has entered into a partnership with Senscio Systems of Boxborough, Mass., to bring the firm's AI-driven Ibis system to help customers and their caregivers better manage chronic health conditions.
The Ibis platform is designed for individuals with multiple chronic conditions, such as COPD, diabetes, hypertension, chronic heart failure or the onset of dementia. Ibis helps participants better self-manage these diseases at home.
Ibis participants use a touchscreen monitor, with direct supervision and support from a dedicated care team, including an Ibis clinician who will work with each participant's care team to help participants better self-manage their health.
Ibis creates a personal health record for each participant tracking important vital signs and prompts participants about medications, records when to take a dosage, when to complete exercises, and reminds participants of important medical appointments.
Nashua-based Claro Workforce Analytics, a platform of that helps organizations improve employee engagement, has raised $1.1 million in new funding led by Beta Bayview LLC, with participation from Kline Hill Partners and G-Bar Ventures. The proceeds from the financing will be used to accelerate product development and client expansion, the company said.
The firm also announced that Jim Feuille of Beta Bayview will join its board of directors.
A. William Higgins has been appointed the new chair of Albany International Corp.'s board of directors, succeeding Erkie Kailbourne, chairman since 2008. Kailbourne will remain on the Board.
Mr. Higgins, 60, joined the Albany board in 2016. He also serves as a director of Kaman Corp., a diversified aerospace and industrial distribution company, and Bristow Group Inc., a global industrial aviation services provider.
Higgins is the former chair, CEO and president of CIRCOR International Inc., serving in those positions from March 2008 until his retirement in December 2012.