Tech Tidbits From Around New Hampshire
Accelerate announces 13 startups for 2019, Marandos challenge seeks entrants … and more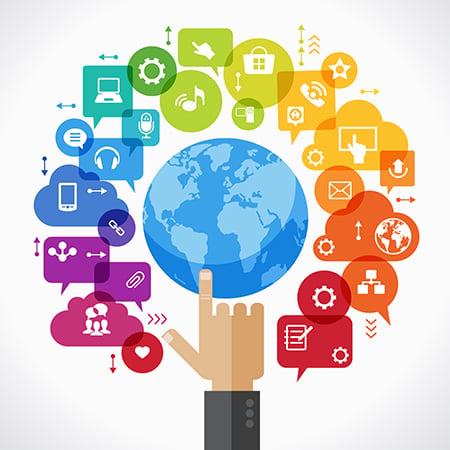 IT service provider True North Networks of Swanzey has earned the highest satisfaction rating in the recently released 2019 T3 Software Survey Report. The firm was ranked highest among eight hosting/cybersecurity resources used by financial advisors, fourth in market share and first among the programs survey respondents were thinking about adding. The survey was Sponsored by Orion Advisor Services and Morningstar Inc.
Montreal-based Maerix, which recently opened an office in West Lebanon, NH, has announced installation of Paratox, its hazardous materials management system, at Alcoa sites in seven countries around the world. Maerix President Eric Veilleux said the firm operates in 25 countries on five continents and has been working for some 20 years with over 300 organizations representing 200,000 users.
The NH Tech Alliance's startup accelerator, Alpha Loft, has announced its cohort for Accelerate NH 2019, a three-month intensive program that aids startup founders in accelerating the development of their innovative companies.
The group of 13 startups is the largest cohort yet for the program. Company founders will receive mentorship, support systems, weekly programming, workspace, cloud credits and much more. The program will conclude on May 30 with Startup Shindig, a large Demo Day event where these entrepreneurs will be able to showcase their companies to the event attendees.
The 13 startups are: Canopus Water Tech; Echo Ridge Corp.; ecoText; Helios Hockey Inc.; IDEAL Energy Cooperative; Iris Messenger LLC; Live Undistracted; Measured Air Performance; NextStep HealthTech; Performology; Reflen Inc.; SportsMe; and Underground Overdrive;
Bottomline Technologies of Portsmouth has entered a partnership with U.S.-based financial services company UMB Financial Corp. that will allow UMB to offer Bottomline's Paymode-X with Visa Payables Solutions to its U.S. commercial customers.
The service will help UMB's commercial customers automate manual payment processes by providing access to streamlined integrated payables capabilities through the secure Paymode-X network and vendor enablement services, said Bottomline. In addition, integrated payables will allow businesses to process all payment types including virtual card, ACH and check in a single payment file, the company said.
Superior Controls Inc., a Seabrook-based life sciences control system integrator of industrial automation and IT solutions, has hired Ron Case as New England business development manager working.
Entrepreneurs with strong business ideas have been invited to submit concept papers for the eighth annual Tory C. Marandos Entrepreneurship Challenge administered by Southern New Hampshire University.
The winning business plan will receive $5,000 from the Tory C. Marandos Foundation as well as other associated prizes still being finalized. There will also be runner-up prizes to be determined at a later date.
The competition, named after the late entrepreneur Tory Marandos, is open to all active and startup businesses in New Hampshire. New Hampshire entrepreneurs who have not yet started a business but have an idea are also encouraged to participate.
Interested entrepreneurs are required to submit a two-page business concept in PDF format by April 1 to marandos@snhu.edu. For more information, visit alumni.snhu.edu.
UNH Professional Development and Training is partnering with The Blockchain Academy to offer workshops and online trainings for professionals looking to advance their knowledge of blockchain and cryptocurrency. Classroom and online courses are both available. Upcoming in-classroom workshops in Portsmouth include Blockchain Foundations on April 11 and 12, The Enterprise Blockchain Strategy on May 1, 2 and 3, and Ethereum Solidity Smart Contract on May 9 and 10.
For more information click here or call 603-862-7380.
B2W Software, Portsmouth, a provider of heavy construction management software, says it has expanded its B2W Inform solution for e-forms and reporting with a complimentary library of user-ready form templates. The templates make it easier for contractors using B2W Inform to replace paper forms with highly customized electronic forms for critical safety, inspection, human resources and other enterprise data capture and reporting needs, the company said.