Tech Tidbits From Around New Hampshire
Sen. Hassan introduces NET METER Act, ReVision Energy announces merger with Energy Emporium ... and more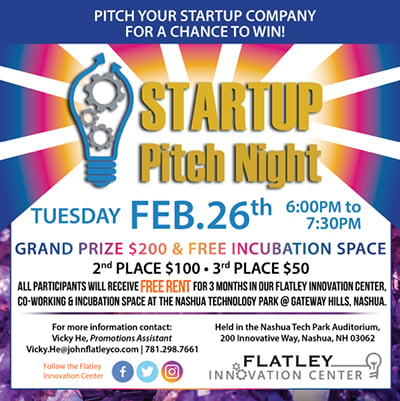 TechWomen|TechGirls is accepting nominations for TechStudent of the Year, TechTeacher of the Year and TechProfessional of the Year have been extended through Friday, Feb. 15. Winners will be celebrated at the TechWomen|TechGirls annual awards luncheon on Wednesday, April 3, from 11:30 a.m. to 1:30 p.m. at the Bedford Village Inn. Dr. Xia Zhou, associate professor of computer science at Dartmouth College, will speak during the awards luncheon.
---
The John Flatley Company will host its Startup Pitch Night on Tuesday, Feb. 26 at 6 p.m. at the Nashua Technology Park at Gateway Hills in Nashua. Startup companies can pitch their company ideas, with three being awarded either the grand prize of $200 and free incubation space or lesser prizes of $100 and $50. To register, click here.
---
On Wednesday, Senator Maggie Hassan reintroduced the National Evaluation of Techniques for Making Energy Technologies More Effective and Resilient (NET METER) Act to create a national study on net metering to guide states interested in developing effective net metering programs. Net metering allows consumers and businesses who generate some or all of their own electricity, particularly through wind and solar energy technology, to be compensated for the excess energy that they provide to the electric grid and other customers. Senators Ed Markey (D-MA), Jeanne Shaheen (D-NH), and Bernie Sanders (D-VT) joined Senator Hassan in introducing the NET METER Act. Representatives Tony Cardenas (CA-29) and Alan Lowenthal (CA-47) introduced companion legislation in the U.S. House of Representatives.
---
On Monday, ReVision Energy announced it had entered into a merger agreement with Energy Emporium of Enfield. Under terms of the agreement, Energy Emporium, which was founded in 2009, will be integrated as part of ReVision Energy, which will offer customer service to all existing Energy Emporium customers and bring onboard Energy Emporium's Kimberley Quirk and Anita Gonzalez as ReVision Energy employee-owners. Quirk and Gonzalez will continue to operate from their Enfield location.
---
Trivantus, Inc., a full-service payroll, timekeeping, and HR company in Manchester, is running a promotion, providing free payroll processing and payroll-related tax services to new businesses who sign up by April 30.
---
Alpha Loft and McLane Middleton will host a Lunch & Learn on Tuesday, Feb. 12 at noon on pre-transaction planning. The event will be held at McLane Middleton's office at 900 Elm Street, 10th Floor.