Tech Tidbits From Around New Hampshire
Pelham company named finalist in pediatric innovation competition, Dartmouth director named Amazon Alexa fellow ... and more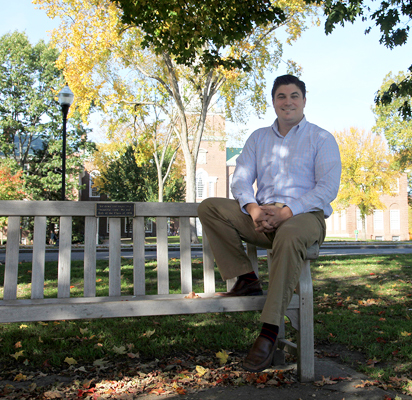 Jamie Coughlin, director of the Magnuson Family Center for Entrepreneurship at Dartmouth College, has been named the 2018-19 Alexa Fund Innovation Fellow, in recognition of Dartmouth's entrepreneurial network and its inspiration to develop innovations that incorporate voice technology. The Amazon award will include work at the Magnuson center and the Dartmouth Applied Learning and Innovation Lab (DALI). The DALI work will support entrepreneurs at Dartmouth who want to enhance and build their products with voice technology. It will also support Dartmouth Entrepreneurial Network (DEN) founder grants and DEN and DALI pitch competition awards for startups that incorporate voice technology in their innovation, and DALI projects that integrate voice technology in their solutions.
Design Mentor, Inc. of a Pelham is one of 11 finalists that will pitch their pediatric medical device innovation during the annual "Make Your Medical Device Pitch for Kids!" competition at the Pediatric Device Innovation Symposium in Philadelphia. On Sept. 23, up to four companies will receive prizes of $25,000 each as well as consultation services from the Sheikh Zayed Institute for Pediatric Surgical Innovation at Children's National Health System. Design Mentor has created an extracorporeal blood pump for short-term cardiopulmonary support of pediatric open-heart surgery patients requiring full or partial cardiopulmonary bypass.
Veteran biotech executive Arthur Tzianabos, Ph.D., a member of the development board for the University of New Hampshire's College of Life Sciences and Agriculture, has joined the board of directors for Stoke Therapeutics, Inc., a Bedford, Mass.-based company. Tzianabos is CEO and president of Homology Medicines, also based in Bedford, Mass. He has extensive experience in the development and commercialization of rare disease treatments.
For the fifth year in a row, Tufts Health Plan has received ISO 27001 certification, one of the most rigorous certifications related to information security management. ISO 27001 is a globally recognized standard for companies and organizations that implement stringent procedures to keep data and information secure, including financial information, intellectual property, employee details or customer and member information. Tufts Health Plan received the certification from Schellman & Company, LLC, a leading national provider of attestation and compliance services.
The New Hampshire High Tech Council is still seeking applications for TechOut, a startup competition aimed at enhancing the state's tech ecosystem by awarding young startups with significant investment capital prizes. Now in its seventh year, this year's event features a $300,000 investment pool to be given out in the form of investment capital awards to the winners. For more information, click here. The deadline is Friday, Sept. 21.
UNH resumes its Wildcatalyst seminar series with Karleen Seybold, co-founder and CEO of Digital Skin Imaging, a six-year-old company modernizing the way physicians visually capture and compare skin changes. The event will kick off at 4:30 p.m. on Thursday, Sept. 27, with networking and refreshments to follow. To register, click here.
The NH Speed Venture Summit is returning in 2018 to bring together New Hampshire's early stage companies, regional investors and tech influencers. The event, which takes place on Wednesday, Nov. 28 from 3 to 7 p.m. at the Manchester Country Club, will feature high-level networking, speed dating and a fireside chat with an industry leader. Interested startups must apply now for their opportunity to pitch to investors.
Alpha Loft in Manchester will hold Lunch & Learn: The 5 C's of Credit on Tuesday, Oct. 16 at noon. The free seminar will be led by Kelly Mulholland, market manager at Santander Bank, who will discuss how banks use the five C's of credit to gauge the creditworthiness of potential borrowers. Click here to register.
The New Hampshire Joint Engineering Societies will host the 12th annual education conference on Tuesday, Oct. 9 at the Grappone Center in Concord. Afternoon sessions will include presentations by New Hampshire's foremost leaders in the development of the next generation of engineers. Attendance at the all-day conference will earn 7 PDH credits. For more information including registration, contact NHJES President George Fredette at gfredette@sfceng.com.
Jim Wilcox of Granite State Users Group is seeking sponsorships to support Granite State Code Camp, a one day conference held on Saturday, Nov. 3, at Manchester Community College. The event is for the local developer community that focuses on software development. There is no charge for attendees. All speakers volunteer their time to share knowledge with fellow developers. All technology tribes are welcome, and topics are only constrained by what speakers volunteer to present on code. The conference is organized by members of the New Hampshire developer community with the encouragement of the New Hampshire Technical Alliance and fiscal organizational support of Granite State Users Groups, LLC. To contact Jim, email nhcodecamp@outlook.com or visit https://granitestateusersgroups.org/code-camp/