Tech Tidbits From Around New Hampshire
Craig to headline next TechWomen Power Breakfast … and more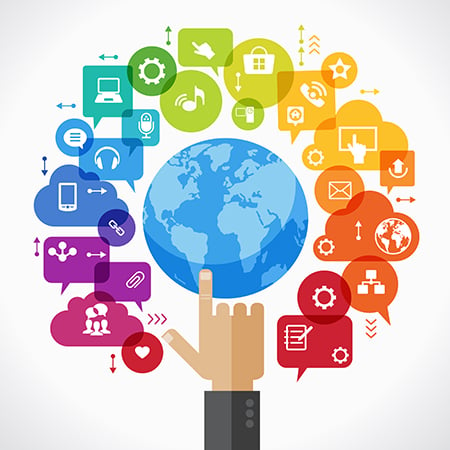 Nashua-based medical device company Vallum Corp., has received clearance from the U.S. Food and Drug Administration its for its PEEKplus nano-scale spinal interbody fusion device, which the company says makes it the first firm to receive clearance to market such a polyetheretherketone (PEEK) device.
Stephen M. Blinn, CEO of Vallum, called PEEKplus "a breakthrough innovation in spinal fusion surgery and the result of a collaborative effort among surgeons, researchers, ion beam scientists and biomedical engineers."
Fran Craig, CEO and chair of Unanet, will be the headline speaker at the NH High Tech Council's next TechWomen Power Breakfast on Wednesday, Aug. 8. Craig designed and created the original concept of the web-based time sheet in 1997. In 1998, she founded and established Unanet as a vendor of web-based professional services automation software. The breakfast is from 7:30 to 9 a.m. at the Portsmouth Country Club, 80 Country Club Lane in Greenland. Tickets are $10 for council members and $20 for others and include breakfast. For more information visit nhhtc.orgor call 603-935-8951.
Novocure has promoted its senior vice president of the Americas, Pritesh Shah, to be its new chief commercial officer and lead the tumor-treating device manufacturer's global strategy and international business units.
He will report to Novocure's CEO, Asaf Danziger, as the company pursues an FDA filing to expand the use of its electric-field cancer treatment into mesothelioma.
Shah first joined the company in 2012 as senior director of global marketing, and would later head Novocure's U.S. oncology business. He previously served as senior director of new product planning at Aveo Oncology, and has held positions at Roche, Genentech, Bristol-Myers Squibb and OSI Oncology.
In addition, the company appointed former Medivation CEO David Hung and former Avon CEO Sherilyn McCoy to its board of directors May 31.
The company is based on the English Channel island of Jersey, with U.S. operations in New York City, Portsmouth, NH, and Malvern, Pa.
ACCESS Manufacturing Systems, Salem,, recently received the HCL Technologies CAMWorks 2018 Worldwide Top Sales Partner of the Year award at the LaunchPad 2018 Annual CAMWorks Global Partner Summit, held in Scottsdale, Ariz.
ACCESS received the award among more than 60 CAMWorks value-added resellers from Asia Pacific, Europe and the United States. The award recognizes ACCESS for its sales growth in the 2018 fiscal year as well as its product knowledge and best-in-class service and support standards.
Daystar Inc., Newington, ranks among the world's 501 most strategic and innovative managed service providers, according to Channel Futures 11th annual MSP 501 Worldwide Company Rankings.
The MSP 501 winners will be recognized at a special ceremony at Channel Partners Evolution, held Oct. 9-12 in Philadelphia.
Seabrook-based Superior Controls Inc.has been named a Rockwell Automation Solution Partner, the highest level in the Rockwell Automation System Integrator Program.
Banks Integration Group of San Francisco, which merged with Superior Controls in April 2017, has been a Rockwell Automation Solution Partner for over 10 years. Superior Controls now has engineering offices in Vacaville, and South San Francisco, Calif., and Albany, N.Y. and is headquartered in Seabrook.