Tech Tidbits From Around New Hampshire
Kuster talks workforce at Hypertherm … and more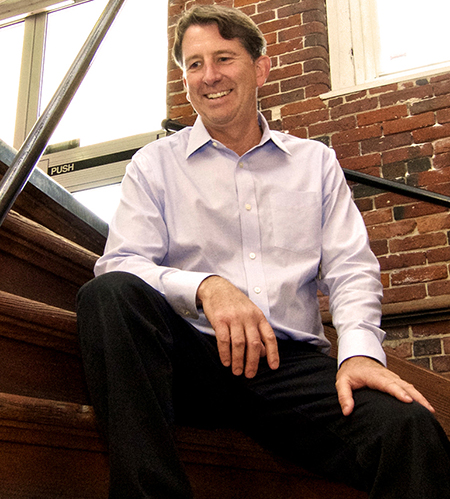 Content management system vendor Kentico Software of Bedford will hold a live 75-minute webcast, "Digital Marketing 2018: A Global Perspective," on Wednesday, June 6. Speakers to be featured are: Brian McKeiver of BizStream; Ben Rudman of MMT Digital; Jonathan Healey of NetConstruct; and Elizabeth Gibbons of Zeroseven. The discussion will be moderated by Jim Panagas, Kentico's director of public relations and analyst relations.
"During this webcast, we will talk about CMS, where it fits in the growing list of marketing stack technologies, and how it's enabling businesses to operate more globally than ever before," said Panagas.
The start time for the event has been adjusted to accommodate attendees from time zones around the globe. The broadcast will begin at 10 a.m. Eastern, 3 p.m. in the UK,
4 p.m. in Central Europe, and midnight in Australia.
To register, visit kentico.com.
Lebanon-based Hypertherm played host to U.S. Rep. Annie Kuster, D-2nd District, for a listening session with
Upper Valley business leaders about the employment landscape in the region and the types of programs that can expand economic competitiveness and opportunity in the region. Kuster said her legislative agenda includes a comprehensive approach to expanding economic opportunity by bolstering apprenticeship and vocational training programs, addressing the costs of higher education, investing in infrastructure and broadband expansion, increasing affordable housing and supporting working families with paid family leave and childcare programs.
Star Dargin, founder of Star Leadership, is the featured speaker at the New Hampshire High Tech Council's June TechWomen Power Breakfast on Wednesday, June 13. The breakfast will take place from 7:30 to 9 a.m. at the Manchester Country Club, 180 South River Road, Bedford.
Tickets are $10 for council members and $20 for others. Tickets are available here or by calling 603-935-8951.
Alpha Loft's Startup Shindig will be held this evening, featuring 12 startup pitches from Alpha Loft's Accelerate NH cohort. Millworks Fund II will also be announcing an investment of $300,000 in two of the participating startups at the event. To purchase tickets, click here.
Applications are being sought for NH High Tech Council's 13th annual Product of the Year award. POY provides a platform for entrepreneurs to receive free advice, product promotion and podium time in front of hundreds of tech leaders. Finalists will present their innovations to a live audience on Thursday, Oct. 11, at the Manchester Country Club in Bedford.