Tech Tidbits From Around New Hampshire
IT Secure name to global list, Liquor Commission chooses new ERP platform … and more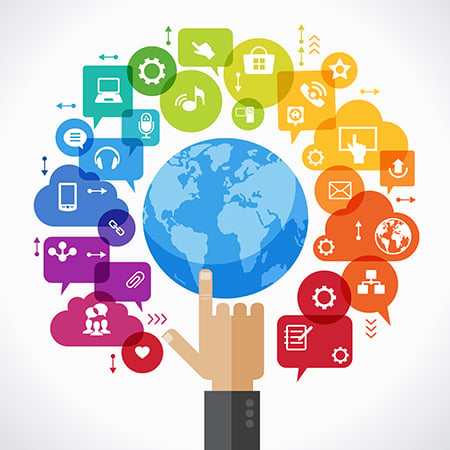 IT Secure of Manchester has been ranked 480th on the MSPmentor 501 list, which ranks the top IT service companies in the world.
"This is a proud day for everyone at IT Secure," says Joerg Laves, CEO and founder of IT Secure. "Our priority is ensuring our clients have the best Information Technology solutions and also the top computer and network security solutions to keep them free from hackers, ransomware and other threats facing business today."
The NH Liquor Commission, which operates 79 retail stores across New Hampshire, is turning to the Microsoft Dynamics AX ERP platform following approval of a $19 million, 10-year contract with AlfaPeople to implement and support the application.
AlfaPeople said it will implement Dynamics AX to replace the commission's current system architecture, which is primarily made up of customized, in-house-developed systems. The core application is 30 years old, while the POS hardware is approximately 18 years old.
The new solution will be Azure-cloud based and provide real-time data, AlfaPeople said.
Novocure, a commercial-stage oncology company with operations in Portsmouth as well as in Pennsylvania and New York City, has announced it will draw the remaining $75 million under its existing term loan agreement with an investment fund managed by Pharmakon Advisors LP.
The company, which is developing a proprietary therapy called Tumor Treating Fields, or TTFields, for the treatment of solid tumor cancers, said it anticipates receiving funds on July 22. Novocure drew $25 million of the total $100 million available borrowing capacity when the term loan agreement closed in January 2015. The company's ability to access the remaining $75 million under the term loan agreement expires on June 30.
Nashua-based organization Great American Downtown is rolling out a mobile phone application that will connect drivers and walkers with downtown merchants. The application, Distrx, acts as a portal to Main Street retailers and other establishments that want to attract potential customers with a micro networks and mobile devices.
The app, which has been developed by a firm based in Orlando, Fla., also is being developed for the Concord downtown area.