Tech Tidbits From Around New Hampshire
AQYR Technologies launches two new families of Satellite terminals, Unified Office, Inc. introduces new customer operations management suite ... and more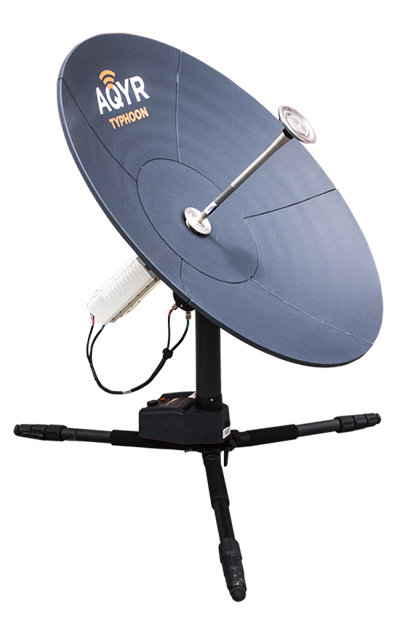 Nashua-based AQYR Technologies has launched two new families of Satellite terminals: the CAELUS and TARANIS antenna systems. The innovations and engineering of the CAELUS will drastically change the landscape of the auto-acquisition and tracking antenna market, says the company. The TARANIS with it's small footprint and flexibility pushes the limits of transportability. Each terminal brings different characteristics to the satellite market, using the expertise and experience AQYR has used in the development of the award winning AN/PRS-11 receive suite used on the Global Broadcast Service network for U.S. Department of Defense. The terminals were formally introduced at the Satellite Show in Washington D.C.
Pillarhouse, a world leading supplier of selective soldering systems, has announced Milford-based contract manufacturer Cirtronics has placed an order for a 4th Pillarhouse selective soldering system, for its manufacturing facility. The Jade platform is the world's most successful hand load selective soldering system, with an installation base of nearly 1000 systems.Cirtronics has created a solid reputation with both the electronics industry and its clients as a contract manufacturer, offering extensive expertise and experience in manufacturing complex and quality-sensitive products for a wide range of markets including med/tech, communications, military, industrial and robotics.
Unified Office, Inc., a Nashua-based managed services provider offering hybrid cloud-based virtual communications services, IoT and business analytics, has launched its new customer Total Connect Nowsm Operations Management Suite. The customer portal unites all Total Connect Nowsm services from high quality VoIP and unified communications to advanced business analytics and Internet of Things. With this new offering customers are now able to manage and view every aspect of their business communications and IoT services end-to-end, all in one place.
The New Hampshire Aerospace & Defense Export Consortium is hosting a spring networking event, open to members and their friends. Global partners will be present at the May 17th event, taking place at the Manchester Country Club from 5:30 to 8 p.m. For more information contact Dawn Wivell at dwivell@nhadec.com.
On Tuesday, Senator Maggie Hassan (D-NH) highlighted the importance of improving and expanding broadband infrastructure during a Commerce, Science, and Transportation subcommittee hearing. Senator Hassan specifically highlighted the AIRWAVES Act, bipartisan legislation she introduced with Senator Cory Gardner (R-CO) to help free up more spectrum resources and invest in rural broadband initiatives. Senator Hassan also noted her work with Senator Shelley Moore Capito (R-WV) on the Rural Reasonable and Comparable Wireless Act of 2018, which they introduced to help close the digital divide and expand access to broadband in rural parts of the country. Senator Hassan also highlighted flaws in broadband mapping in New Hampshire and across the country, which "continues to be a serious challenge that throws off our efforts at ensuring adequate coverage, particularly in rural areas." Senator Hassan noted that she joined a bipartisan group of Senators in a letter to the FCC regarding their recently released map, which shows most of New Hampshire as being covered, and therefore ineligible for support through the Universal Service program's Mobility Fund.
The Manchester Young Professionals Network is accepting applications from entrepreneurs for the New Hampshire Startup Challenge. Applications are due by March 19 for the business plan competition that connects entrepreneurs and social innovators with seed capital and key services to help them grow. The Challenge is open to founders of for-profit businesses located in New Hampshire that have been in existence for less than three years, have raised under $100,000 in funding, and generated under $100,000 in past year revenue. For more information and to apply today visit: www.mypn.org
The New Hampshire High Tech Council is accepting applications for the 30th anniversary of the Entrepreneur of the Year Award program. The Entrepreneur of the Year Award honors people who have made significant contributions to the advancement of technology-based businesses in New Hampshire. Any founder or senior-level manager of a New Hampshire business who has successfully organized, developed, or managed a technology concept into a commercial product or service is encouraged to apply for the prestigious award, which will be presented at the EOY event in mid-June. The application and full entry requirements are available at nhhtc.org. The application deadline is Friday, May 4.
Vinjai Vale of Exeter placed 7th in Regeneron Pharmaceuticals, Inc. and the Society for Science & the Public's Regeneron Science Talent Search 2018, the nation's oldest and most prestigious science and math competition for high school seniors. Vale received a $70,000 award for creating a system that may improve the ability of convolutional neural networks to understand complex scenes.