Tech Tidbits From Around New Hampshire
Behrman Capital acquires Corfin Industries, N'ware Technologies recognized by SAP ... and more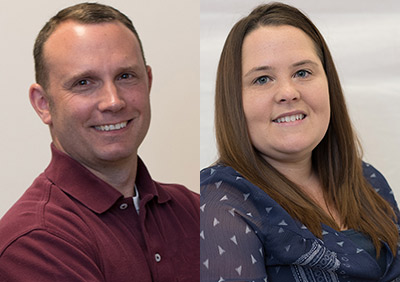 Behrman Capital, a private equity investment firm based in New York and San Francisco, has acquired Salem, NH-based Corfin Industries. Corfin provides microelectronics component preparation services including tin whisker mitigation through robotic hot solder dip, BGA reballing, lead preparation, testing and related ancillary services including tape and reel as well as kitting. Behrman is investing in partnership with members of Corfin's senior management team.
Oracle, owner of Manchester-based Oracle Dyn, has signed an agreement to acquire Florida-based Zenedge. Zenedge helps secure critical IT systems deployed via cloud, on-premise or hybrid hosting environments. Powered by artificial intelligence, Zenedge's products and 24/7 virtual Security Operations Center defend over 800,000 web properties and networks globally. Zenedge expands Oracle Cloud Infrastructure and Oracle's Domain Name System capabilities, adding innovative application and network protection that augments existing Oracle security services and partnerships.
Consolidated Communications, Inc., has announced plans to increase broadband speeds to more than 500,000 residents and small businesses across its Northern New England service area by the end of 2018. Consolidated Communications recently launched its brand following the company's acquisition of FairPoint Communications last year. Consolidated has also expanded its enterprise business services across Northern New England including premise hardware virtualization and DDOS mitigation services that solve data security and business continuity challenges. New residential and small business services will be announced in the coming months including IP-based voice services and streaming video offerings.
Franklin Savings Bank recently promoted two individuals within information technology. Garrett Henry was promoted to vice president, senior information technology officer and Tabitha Gerry was elevated to senior project manager in the information technology area. Henry is responsible for the daily oversight of the bank's information technology initiatives to include technology planning and budgeting, project management, research and development, security training, and compliance with information security and cybersecurity guidance and regulations. Gerry will continue her focus on new technologies that will benefit bank customers as well as improve upon organizational efficiencies, and manage the bank's vendor management program.
Dover-based N'ware Technologies is the recipient of an SAP North America Partner Excellence Award 2018 for SAP Business One. Awards were presented by SAP to the top-performing SAP partners in the North America region that have made outstanding contributions to driving our customers' digital transformation. Recipients of this year's awards have been – in partnership with SAP – helping customers adopt innovation easily, gain results rapidly, grow sustainably and run more simply with SAP solutions.
Simplilearn, a San Fracisco-based provider of online learning solutions for digital economy skills, announced the appointment of Mike Tamir, Ph.D., as the advisor for Simplilearn's Artificial Intelligence and Machine Learning curricula. In addition to leading several data science teams, Tamir also created the master's in data science program in partnership with the University of New Hampshire.
The InfiniBand Trade Association (IBTA), a global organization dedicated to maintaining and furthering the InfiniBand and RoCE specifications, announced the availability of its latest InfiniBand Combined Cable and Device Integrators' List and RDMA over Converged Ethernet (RoCE) Interoperability List. Held October 2017 at the University of New Hampshire Interoperability Laboratory (UNH-IOL), IBTA Plugfest 32 featured new member vendors, cables, devices and testing capabilities. The rigorous, independent third-party compliance and interoperability program ensures that each cable and device tested successfully meets end user needs and expectations of InfiniBand and RoCE technology.