Tech Tidbits From Around New Hampshire
Beerel to speak at next TechWomen Power Breakfast … and more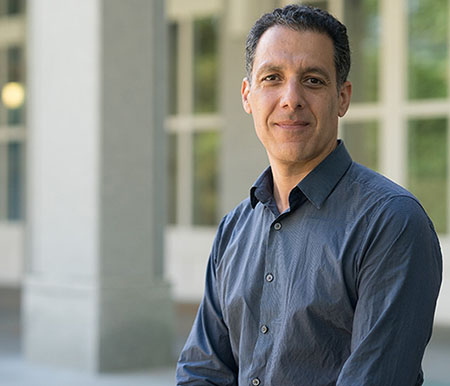 Harish Vashisth, an assistant professor of chemical engineering at the University of New Hampshire, has been awarded a second round of access to Anton 2, the world's fastest supercomputer for biomolecular simulations.
Vashisth originally granted access to the supercomputer located at the University of Pittsburgh through a competitive research proposal process spearheaded by the National Research Council. Vashisth's proposal aims to simulate the dynamics of one of the largest and most important proteins in the pathway of hormone insulin, the insulin receptor. These proteins are central players in major health risks such as diabetes.
The additional access to the computer, scheduled for 2018, was doubled to five days and will allow for multiple simulation runs of the insulin receptor. Each run is capable of producing data that would normally take two to three years for UNH supercomputing resources.
Annabel Beerel, will be the next guest speaker at the NH High Tech Council's TechWomen Power Breakfast, from 7:30 to 9 am. Wednesday, Dec. 13, at the Manchester Country Club.
Beerel, founder and CEO of the New England Women's Leadership Institute and an organizational consultant, will discuss mindful leadership – what mindful leadership truly is, how to become a mindful leader and how to empower others to be mindful leaders. Beerel, who has worked as a corporate financier and investment banker in London, also has owned an artificial intelligence business.
Tickets for the breakfast are $10 for council members and $20 for others. For more information, visit nhhtc.org or call 603-935-8951.
Right Networks, a provider of cloud-based accounting and business solutions, used Giving Tuesday to announce the launch of a 20 percent discount offering for nonprofits and their CPAs. The Right Networks Cloud includes three solution bundles designed to give nonprofit accountants, financial officers and CPAs broader flexibility and scale to focus on their causes, empower their teams and streamline tracking and review with cloud-enabled accounting. The three new offerings include the Application Cloud, Business Cloud, and QuickBooks Desktop Cloud.
Systems Engineering, an IT strategy and managed services provider, has achieved Microsoft Gold Competency for Cloud Solutions, specifically for small and mid-market businesses. Attaining Gold Competency is the highest certification level a Microsoft Partner can receive in a specific technology area.
Joseph Helble, dean of Dartmouth College's Thayer School of Engineering, and University of New Hampshire space plasma physicist Harlan Spence have been named fellows of the American Association for the Advancement of Science.
Helble was cited for "contributions in the areas of air pollution, aerosols, nanoscale ceramics, and air quality, and for excellence in teaching and professional service."
Spence, director of UNH's Institute for the Study of Earth, Oceans and Space and professor of physics, was recognized for distinguished contributions to space exploration, the development of instruments to characterize the radiation intensity in space and for continued leadership in the heliophysics community, according to AAAS.
The University of New Hampshire will host the Northeast Collegiate Cyber Defense Competition, March 14-16, 2018. The UNH Cyber Security Club will be one of 10 teams to compete in Kingsbury Hall and be scored in two categories – services and inject. The other nine finalists will be determined from a field of 32 schools in the northeast at the online qualifying event on Jan. 27. It marks the eighth year UNH will participate in the competition and the second time it will host the event.
Portsmouth-based The Atom Group has entered a partnership with San Diego, Calif.-based 7CTOs with the goal of supporting and providing resources to chief technology officers in the greater Boston area.
In order to serve CTOs and technical founders in New Hampshire, Massachusetts and Maine, the companies will create community events, forums and individual development initiatives focused on the needs of technical leaders as their organizations grow and scale, Atom said.
GE Aviation has been awarded a $143 million contract by the the U.S. Naval Air Systems Command to build 22 T408-GE-400 engines to power the U.S. Marine Corps' CH-53K King Stallion helicopters. Parts will be supplied by GE facilities in Hooksett, NH, Cincinnati, Ohio, Lynn, Mass.; Madisonville, Ky. and Jacksonville, Fla.