Tech Tidbits From Around New Hampshire
UNH Center for Coastal and Ocean Mapping receives $6.475 million grant, G.A.L.A. Community Center to form Wolfeboro makerspace and business incubator ... and more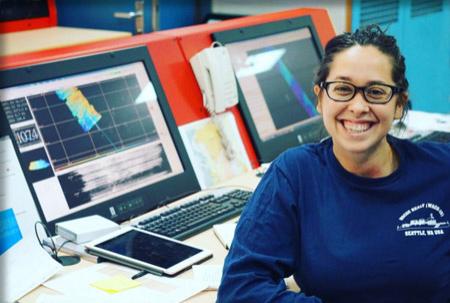 Mainstay Technologies, a client-focused information technology company with offices in Belmont and Manchester, has added Jason Golden to as chief information security officer to lead Mainstay's cybersecurity team to provide enterprise level information security and compliance to New Hampshire businesses. Golden comes to Mainstay Technologies with 20 years of information technology experience. Most recently, Golden served as chief operations officer, chief information officer and chief security officer of Granite State Management & Resources, part of the NHHEAF Network Organizations.
The Town of Colebrook will receive $400,000 in federal grants from the Northern Border Regional Commission to replace up to 600 traditional water meters with new "smart water meters." And, as part of the $2.2 million in grants to 13 different programs, the G.A.L.A. Community Center will receive $250,000 to purchase and improve a vacant building in Wolfeboro for makerspace and business incubator services. Sen. Jeanne Shaheen said she helped secure $5 million in additional money for the commission. Last February, Trump called for eliminating 19 stand-alone commissions including this one in his budget. Rep. Annie Kuster sponsored legislation last month to reauthorize the program for the next five years.
Senators Jeanne Shaheen and Maggie Hassan announced that NOAA has awarded the University of New Hampshire Center for Coastal and Ocean Mapping/ Joint Hydrographic Center a $6,475,000 grant to continue the center's work. Shaheen — the lead Democrat on the Commerce, Justice, Science Appropriations Subcommittee, which oversees the annual budget for National Oceanic and Atmospheric Administration — called UNH a "world leader in ocean-mapping and hydrography."
As the national center of hydrographic, ocean and coastal mapping sciences, the center at UNH conducts research and training and develops state-of-the-art ocean mapping tools and technologies. Its primary research and development goals are directed towards hydrography and hydrographic services for nautical charting, in support of NOAA's mission goal of resilient coastal communities and economies. Research will also address integrated ocean and mapping technologies for use in sound fisheries management, national security and sovereignty, environmental and habitat studies and continental shelf mapping.
Law firm Downs Rachlin Martin has extended the deadline for its Startup Patent Competition to Friday, Sept. 16. The winning entrant will be connected with a DRM intellectual property attorney to begin the patent application process, valued at $10,000 in legal services. To enter the competition, click here. ​
The NH High Tech Council will host a networking event for the MedTech/BioTech Cluster at the Advanced Regenerative Manufacturing Institute on Thursday, Sept. 14, where attendees can learn more abou the exciting new facility. To register, click here.
Amherst-based Radar Marketing Group is holding its annual Design for Good challenge that awards a New Hampshire nonprofit in need with a new or redesigned website. The Design for Good challenge provides website design and development services valued at $5,000. Past recipients of the Design for Good challenge include Harrisville Children's Center, Miracles in Motion, Monadnock Conservancy and The Grapevine Family & Community Resource Center. To enter the Design for Good challenge, New Hampshire 501(c)(3) nonprofit organizations can submit a short essay or video to Radar Marketing Group that describes their nonprofit organization, it's mission, and why or how a new website would help their organization succeed. Entry deadline is August 30. The winner will be announced on Radar's website on September 1. For more information, click here.
The 2017 Gateway Hills Summer Concert Series — a free series of summer concerts at the Outdoor Ampitheater at 100 Innovative Way in Nashua — will feature country artist Annie Brobst from 5:30 to 7:30 p.m on Wednesday, Aug. 16. More information can be found here.