Tech Tidbits From Around New Hampshire
Presidential appointment for UNH prof … and more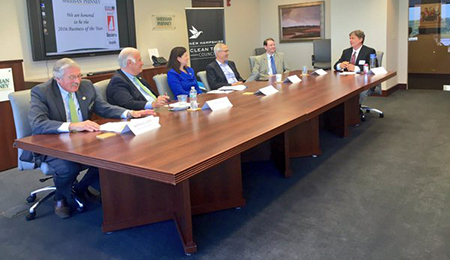 The McAuliffe-Shepard Discovery Center in Concord recently received a $10,000 donation from Raytheon to fund an after-school science and engineering club for middle school students, to launch this fall. The award will also help fund professional development for middle school educators in engineering activities for the classroom.
President Obama has named Larry Mayer, director of the University of New Hampshire's School of Marine Science and Ocean Engineering, to a four-year term on the U.S. Arctic Research Commission, an independent federal agency that advises the President and Congress, the White House announced.
"Dr. Mayer's work has significantly advanced the field of oceanography, and it directly benefits society," Fran Ulmer, the presidentially designated chair of the commission.
Eric Fossum, a professor at Dartmouth College's Thayer School of Engineering, has been selected for the 2016-17 Class of AAAS-Lemelson Invention Ambassadors.
Launched in 2013, The AAAS-Lemelson Invention Ambassadors Program has served as a platform to "showcase the human face of inventors in order to inspire, inform and influence thought leaders and global community."