Tech Tidbits From Around New Hampshire
ARMI seeks applicants, SBA honors Hydrocomp ... and more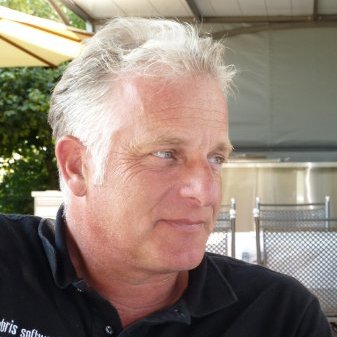 ARMI – the Advanced Manufacturing Regenerative Institute based in the Manchester Millyard – is currently seeking applicants for office manager and technical project manager positions.
Michel Petit has been promoted to executive vice president, sales and business development at Hitchiner Manufacturing Co., Inc. in Milford. Petit will oversee all aspects of Hitchiner's sales and business development efforts covering all alerts in addition to his current responsibilities for sales to the aerospace market.
Defense contractor Raytheon has been awarded a $52.7 million Air Force contract through November 2020 to develop the Three-Dimensional Expeditionary Long-Range Radar (3DELRR).
Richard Peck has joined the New Hampshire Charitable Foundation as vice president of development and philanthropy services. Peck is a longtime development professional, most recently as director of leadership initiatives and gift planning for Dartmouth-Hitchcock Health and the Geisel School of Medicine at Dartmouth.
MobileBridge, a mobile engagement automation platform headquartered in Nashua, has appointed Ariel Luedi – former executive at Hybris, SalesForce and Oracle – as chairman of the board; Denis Ehlicke has accepted regional sales director responsibilities for the DACH region; and veteran tech-sales specialists Matthew Kelly and Shaun Slater have assumed regional sales director positions for the American and UK.
Alpha Loft will hold its Startup Shindig the evening of Tuesday, May 23 at Dyn/Oracle's offices in the Manchester Millyard. The event will showcase the startups participating in Alpha Loft's Accelerate NH program, which will compete for a total of $300,000 in funding. John Considine, general manager of Cloud Infrastructure Services at IBM, will be the featured speaker. Click here for tickets.
Aruba, a Hewlett Packard Enterprise company, has announced that the University of New Hampshire has deployed a new Aruba Wi-Fi network to satisfy the increasing demands of its 16,000 students and 2,000 faculty and staff.
Durham-based Hydrcomp and its owner and managing director Jill Aaron, were named New Hampshire Exporter of the Year by the U.S. Small Business Administration and the NH Bankers Association during the 2017 Small Business Award program.
Steven Hinchee, VP and relationship manager at TD Bank, was named New Hampshire Financial Services Champion of the Year by the SBA and NHBA 2017 Small Business Award program.
Milford-based Cirtronics was awarded the 2017 Cornerstone Award by New Hampshire Business for Social Responsibility. The Cornerstone is presented annually to an individual, organization, or company exemplifying the concepts of corporate responsibility within their organization and the greater business community in the state of New Hampshire.