Tech Tidbits From Around New Hampshire
The Provident Bank launches revamped Manufacturing Center at MCC, NHIRC seeks letters of intent for business research projects ... and more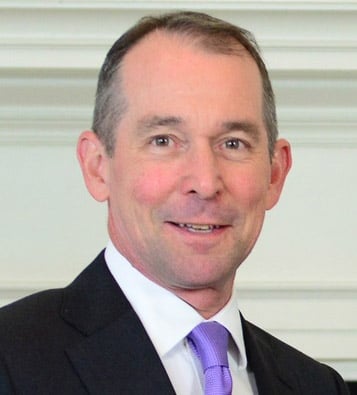 Next Thursday, April 27, UNH will host its April Wildcatalyst Seminar on "University/Industry Collaborations in Renewable Energy Research." Martin Wosnik, associate professor of mechanical engineering and associate director at the UNH Center for Ocean Renewable Energy, will lead the event, which will run from 4:30 to 5:30 p.m. with networking and a free beer afterward. For more information, click here.
The New Hampshire Innovation Research Center is now accepting proposals for partnership projects between New Hampshire-based companies and colleges or universities in the state. Companies can receive up to $125,000 in matched funds for collaborative research and development projects. Those interested in applying for funding must send a signed, nonbinding letter of intent on company letterhead is due by May 4, 2017. Learn more here.
The Provident Bank has launched a newly revamped Advanced Manufacturing Center at Manchester Community College. The Provident will also be providing funds to establish a scholarship program to include non-credit workforce training as well as credit opportunities. Funds from the Governor's Training Grant will be used to create registered apprenticeships for companies. New Hampshire's Department of Resources and Economic Development, through its Office of Workforce Opportunity will also be contributing funds to help maximize the impact of the program. The program will also include the development of a year-long seminar series that will provide small and medium-sized businesses with the knowledge on how to scale effectively and adopt emerging technologies at the rate demanded by their larger colleagues and competitors.
Southern New Hampshire University has appointed James Smith, former United States ambassador to Saudi Arabia and a graduate of the United States Air Force Academy, to lead the new College of Engineering, Technology and Aeronautics. In his new role, Smith will lead the college in building its academic programs and continue to develop strategy for future STEM programs at SNHU. Angie Foss, will move over to CETA from SNHU's College of Online and Continuing Education, to serve as the Associate Dean of Operations. The first students of the College of Engineering, Technology and Aeronautics will begin in the fall of 2017.
HydroComp, Inc. was recently awarded the 2017 New Hampshire Small Business Exporter of the Year by the U.S. Small Business Administration. HydroComp products and services are used by naval architects, marine engineers, yacht designers and ship builders, owners and operators, academics, propulsion equipment suppliers, governments, and militaries worldwide.
The John Flatley Company is hosting the Gateway Hills 2 Mile Trail Race on Sunday, June 11 at 200 Innovative Way in Nashua. The event will also include raffles, prizes, food and music. All proceeds will benefit the Nashua Rotary Club. Early bird registration ends May 15. Click here to learn more information.
Alpha Loft will hold its Startup Shindig on Tuesday, May 23 at Dyn and Oracle's offices in the Manchester Millyard, where nine of the startups participating in its 14-week Accelerate NH program will present their products in an atmosphere that will also include networking and a keynote. Attendees can register here.
Alpha Loft will hold its monthly Startup Mornings on Tuesday, May 2. This month's topic is "If You're Not Keeping Score, You're Just Practicing" with guest speaker Ken Peterson, president of Next Level Now, Inc.
Matt Benson, corporate attorney at Cook, Little, Rosenblatt & Manson, PLLC will talk about "Harsh Lessons for Founders" at Alpha Loft as part of its educational Launch Series. The event will be held on Tuesday, May 9.