Tech Tidbits from Around New Hampshire
CAMP Systems International is acquired by Hearst, Westell Technologies moves operations to Spinnaker Contract Manufacturing ... and more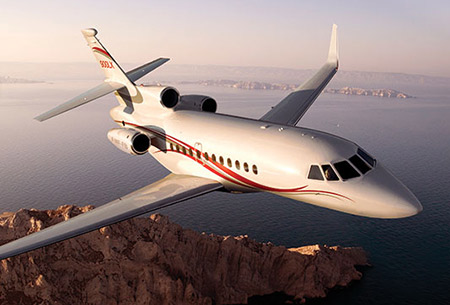 Westell Technologies, Inc., an Illinois-based provider of high-performance wireless infrastructure solutions, has begun to transition its In-Building Wireless segment's final assembly and test operations to Spinnaker Contract Manufacturing, Inc. of Tilton, N.H., with an expected completion date of mid-December 2016. The move to streamline operations is expected to reduce lead times and drive improved customer satisfaction, according to Westell.
TSP, an information technology recruiting firm based in Portsmouth, has added Marina Torri as a recruiting manager. Marina, a New Hampshire native has recently relocated back to the Seacoast after spending time in Washington D.C., recruiting Software Engineers and other technical talent for a software company focused on compliance and fundraising.
New York-based media giant Hearst has agreed to acquire Merrimack-based CAMP Systems International Inc. from private equity firm GTCR. CAMP is a global provider of software-as-a-service ("SaaS") solutions for managing and tracking the maintenance of jets, turbo prop aircraft and helicopters used in business aviation, as well as enterprise information systems used to manage service centers. CAMP serves more than 19,000 aircraft, 30,000 engines and 1,300 maintenance facilities globally. It has 12 offices around the world. According to Hearst, CAMP's tracking software serves an essential market need as nearly all business aircraft owners require maintenance tracking software to comply with global regulations and guidelines, ensure aircraft safety and improve operating efficiency. The transaction is expected to close by the end of 2016, subject to regulatory approvals.
Award-winning serial entrepreneur Richard Lowney will address students and faculty at his alma mater, Rensselaer Polytechnic Institute, in Troy, N.Y. on Nov. 15. Lowney is the founder and president of Clearview Software International in Amherst, N.H. A 1979 graduate of the Lally School of Management at RPI, Lowney will share the philosophy and strategies behind one of his many successful enterprises, miEdge, located in New Boston, New Hampshire. More information can be found here.
The Entrepreneurship Center within UNHInnovation is launching the Paid Student Internship at Start-ups Program in December. The Center is looking for start-ups interested in a UNH intern for next summer. Priority will be given to UNH alumni start-ups. The program is a 10-week, 40-hours a week internship. The Center will pay the student for the internship. More information can be found here.
Kentico, a Czech Republic-based an all-in-one customer management system, e-commerce and online marketing platform, with operations in Bedford, N.H. recently received recognition from Gartner in itd Magic Quadrant for Web Content Management and Magic Quadrant for Horizontal Portals research reports. Kentico also recently secured it largest single sale, with a company in the group travel industry, in the company's 12-year history.
Southern New Hampshire University has upgraded its Ethernet network with FairPoint Communications to connect several of its locations in New Hampshire with gigabit Internet to meet the growing demands of both physical and virtual classrooms. The university has more than 85,000 students on campus and online.
The Optical Internetworking Forum (OIF) has formed an agreement with the University of New Hampshire InterOperability Lab (UNH-IOL), an independent provider of broad-based testing and standards conformance services for the networking industry, to provide certification for Optical Control Plane User Network Interfaces based on industry standards. In line with OIF's mission to enable global interoperability in optical transport networks, the Forum's certification program will address the interoperability of optical and packet products, complementing OIF's work on unlocking the benefits of SDN for carriers. The new certification program, along with OIF's interop testing process and implementation agreements, helps the industry realize open, programmable and interoperable optical networks in commercial deployments, bringing to reality the promised benefits of transport SDN, with accelerated time-to-revenue coupled with increased operational efficiency.
The University of New Hampshire InterOperability Laboratory has also added new configurations to its Open Networking Integrators List, through connections made at its Open Networking Plugfest held in August. Focusing on 100G switches, cables, and optics, the event offered a valuable, multi-vendor environment in which member companies could perform in-depth industry interoperability testing and confirm compatibility of open networking solutions. Attendees included 3M, Amphenol, Cumulus Networks, Edge-Core Networks, Finisar, Foxconn-FIT, Ixia, Mellanox Technologies, Siemon Interconnect Solutions and TE Connectivity. As a result of this plugfest, more than 25 new open networking configurations were added to the Open Networking Integrators List. The Open Networking Integrators List now hosts over 70 open networking configurations that have been proven to be interoperable.
The NH Government Contracting Assistance Center will be holding an additional HUBZone workshop at the new River Valley Community College Lebanon campus on Friday, Nov. 18 from 9 -11:30 a.m. On October 3, the U.S. Small Business Administration implemented a significant change that places the entirety of Sullivan and Grafton counties in the "HUBZone" Program and joins the existing "HUBZONES" in Concord, Dover, Franklin, Manchester, Nashua, Rochester, and all of Coos County. This workshop will help businesses evaluate whether federal sales could be a good fit. There will also be a HUBZone workshop at White Mountain Community College in Littleton on Tuesday, Nov. 22 from 9 – 11:30 a.m. Email Deborah Avery for more information at Deborah.Avery@dred.nh.gov.