Tech Tidbits From Around New Hampshire
GBCC unveils Manufacturing Week plans, Kuster sponsors STEM bill … and more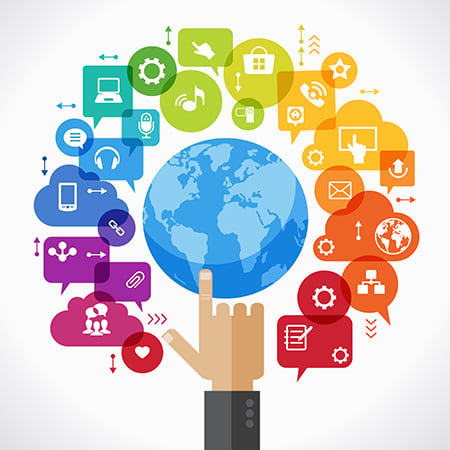 In celebration of NH Manufacturing Week and National Manufacturing Day on Oct. 7, Great Bay Community College is inviting the public to visit its Advanced Technology & Academic Center at 5 Milton Rd., Unit 32, in Rochester to see advanced composite manufacturing processes and equipment in action.
Students will share their experiences learning to operate the technology of advanced composite manufacturing.
Sessions will be held at 9, 10 and 11 a.m. Registration is requested. For more information, visit greatbay.edu or call 603-427-7600. Closed toed shoes and long pants are required to tour the lab.
Twinstate Technologies has hired Edward Golden as a cybersecurity specialist. A former Northrop Grumman Cyber Operations Center manager, Golden has rings more than 20 years of high-level cybersecurity experience.
Twinstate, based in Morrisonville, N.Y., has an office in Concord, NH.
Holy Rosary Credit Union, Rochester, has promoted Ken Mauser to assistant vice president of technology. The Rochester resident was previously IT manager for the credit union.
The NH Association for the Blind has been chosen by eSight, a Toronto-based firm, as is regional clinical assessment partner for its wearable assistive technology designed specifically for individuals with low vision. As a partner, NH Association for the Blind will serve as a regional provider of product demonstrations, client assessments, and training using its staff of occupational therapists and vision rehabilitation specialists.
According to the firm, eSight Eyewear dramatically improves visual acuity for many individuals who have experienced significant vision loss, in some cases improving visual acuity to near 20/20. The digital device enhances whatever the user is looking at to maximize the effectiveness of remaining vision.
The eyewear uses a high-resolution camera and projects a real-time enhanced image onto two OLED (organic light-emitting diode) screens built into the glasses. eSight wearers have been able to return to work, been mainstreamed in school, and resumed activities that they were previously forced to abandon.
BAE Systems Information and Electronic Systems and DRS Network and Imaging Systems have received two US Army contracts worth more than $720 million for crew-served weapons sights.
Both contracts have an estimated completion date of Sept. 25, 2023, according to the U.S. Defense Department.
Crew-served weapons operated by the US Army include high-precision rifles, medium and heavy machine guns, automatic grenade launchers, mortars with calibers less than 120 mm, anti-tank guns, anti-aircraft guns, shoulder-launched missiles and ground-positioned anti-tank and anti-aircraft missiles.
Salem-based Motivis Learning, the learning relationship management system designed for competency-based education, today released the latest version of its free campus social community tool, Unity.
Built on Salesforce Communities, Unity 2.0 is an online social networking tool and software platform that allows K-12, higher education and continued education institutions to create a private, branded community for their students, educators and administrators to connect and collaborate. Unity 2.0 is available for free on Salesforce AppExchange today.
Rivada Networks, the firm that the state of New Hampshire has selected to explore building its own emergency broadband network, has announced the appointment of Karen Freitag as executive vice president for sales.
Freitag most recently was president of Sprint Enterprise, Wholesale and Wireline Solutions.
FlexEnergy, Portsmouth, has received an order for two microturbine generators to power an industrial facility in Puerto Rico. Tetrad Energy, FlexEnergy's distributor for Puerto Rico, will own and operate the system as part of a power purchase agreement with the industrial customer.
"Puerto Rico and the Caribbean region is an important part of our company's strategic growth plan. This geographic region is a good fit for our products, as electric rates continue to increase and the price of propane and natural gas fuels remain at all-time lows," said Mark Schnepel, FlexEnergy's president and CEO.
U.S. Rep. Annie Kuster, D-2nd C.D., has introduced a bill to provide new resources for science, technology, engineering and math subjects in early childhood education. The Early STEM Achievement Act would create a competitive grant program within the U.S. Department of Education to assist programs and train educators to teach STEM subjects to children.
Kuster said that students need to be "prepared to compete in the 21st century economy."