Tech Tidbits From Across NH
STEM task force revived, NH's 'Most Wired' hospitals … and more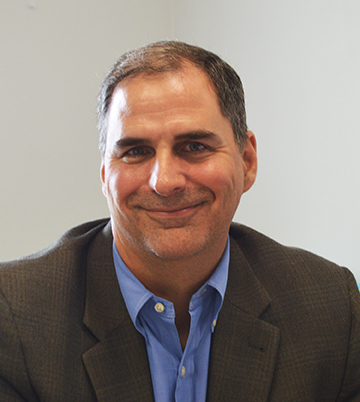 Gov. Maggie Hassan is re-establishing a task force on Science, Technology, Engineering and Math (STEM) education to oversee the implementation of an earlier group's recommendations.
Community College System of New Hampshire Chancellor Ross Gittell will serve as chairman again. Other task force members are: Eric Feldborg, the Department of Education's STEM director; Brian Blake, Superintendent of Sanborn Regional School District; Barbara Couch, President, Hope Foundation at Hypertherm Inc.; Manchester Alderman Joyce Craig; Susan D'Agostino, associate professor of math at Southern New Hampshire University; Robert Hallowell, Nashua Board of Education; Leslie McRobie, director-at-large at New Hampshire Science Teachers' Association; Joseph J. Helble, dean of the Thayer School of Engineering at Dartmouth College; Sally Jean, associate professor analytical chemistry and chemical education at Keene State College; Annie Wallace, math specialist at Hampstead Middle School,; Jeremy Hitchcock, CEO and chairman of Dyn; Buck Beaudoin, senior vice president and creative director at Mad*Pow; Todd Lamarque, principal at Lancaster Elementary School; Palligarnai Vasudevan, professor of chemical engineering and the interim provost and vice president for academic affairs at the University of New Hampshire; Lauren Provost, research assistant professor at UNH STEM Discovery Lab; Chris Dodge, director of Salem Career and Technical Education Center; and Katie Brissette, deputy director of Spark NH.
Former IBM executive Tom Addonizio has been named vice president for new business strategy at New England College. "Tom has had a highly successful career in the corporate environment and is transitioning into higher education after serving a fellowship here at New England College," said NEC President Michelle Perkins. "He brings extensive expertise and passion for strategic initiatives involving education and will undoubtedly develop new businesses in a variety of evolving academic segments."
Addonizio has over 25 years of operational and business leadership experience, most recently as a marketing executive with IBM, where he held roles such as Vice President of Marketing, Vice President of Market Development, and Director of Competitive Intelligence.
Easter Seals NH recently received a $10,000 donation from BAE Systems for its Military and Veterans Services to fund care coordination for veterans of all eras. The gift will be used to help alleviate financial, emotional and physical hardships experienced by veterans by providing them with personal care plans that map out a road to self-sufficiency.
Seven hospitals from New Hampshire were named to the 2015 "Most Wired" list compiled by Hospitals & Health Networks magazine on behalf of the American Hospital Association.
They include Concord Hospital, Elliot Health System in Manchester, Exeter Health Resources and Wentworth-Douglass Hospital in Dover. Littleton Regional Healthcare, New London Hospital and Valley Regional Hospital in Claremont were recognized among hospitals in the "Small and Rural" category.
This is the 17th year the magazine has conducted its "Most Wired" survey.
Among some of this year's key findings:
• 95 percent of "Most Wired" hospitals have standing, evidenced-based electronic order sets built into their physician order entry systems.
• More than two-thirds extend the care environment to the patient and family via the Internet, providing education about his or her condition and allowing for e-visits with the care team, among other things.
• Among 'Most Wired' hospitals, 89 percent allow patients to access the portal via a mobile app, up from just 58 percent last year.