Tech Tidbits From Across NH
Vectron in Microsemi deal … and more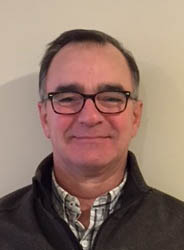 Microsemi Corp., a Lawrence, Mass.-based manufacturer of silicon and silicon carbide semiconductors has announced it will be using Hudson-based Vectron International's precision oscillators for its timing card phase lock loops. Vectron's precision TCXO, the TX-500, will be paired with Microsemi's ZL30622 single-channel ultralow jitter network synchronizer.
Hampstead-based CGM Technologies LLC has been selected as a Platinum Partner by 3CX, a global software-based PBX developer. The designation is given by 3CX to an exclusive group of channel partners, 20 of which are in the U.S. Two of CGM's staff members, Chris McCune and Paul Szot, have taken and passed the 3CX Advance Partner Training & Testing.
The NH Liquor Commission has been honored for its Web ordering application as a Best Technological Innovation in the 2015 StateWays Magazine Control State Best Practices Awards.
The first-of-its-kind mobile app makes it easier for both consumers to order products during NHLC events and for NHLC staff to process those orders at events, particularly during large-scale spirit and wine tastings featuring hundreds of products.
Portsmouth-based B2W Software, a provider of enterprise-class construction software, has announced that Emil Anderson Construction of British Columbia has become the 1,500th company in North America to adopt its B2W Estimate software. Emil Anderson specializes in highway construction, paving, road and bridge maintenance and site development work.