Tech Tidbits From Across NH
Plexxi takes home Product of the Year crown … and more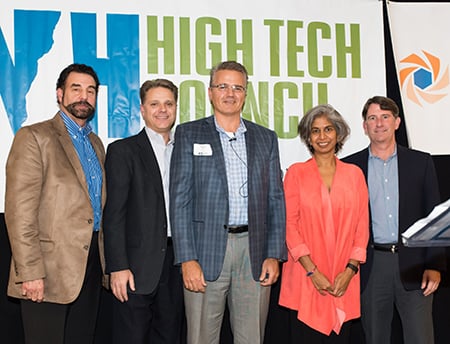 Newly minted Product of the Year winner Plexxi Inc., Nashua, has introduced two new products, Plexxi 2.2 and Plexxi Switch 3, which combine to deliver cloud builders the capability to bring public cloud flexibility and efficiency to the private cloud through a focus on agility, ease-of-use, security, scale and cost-effectiveness, the company said.
Portsmouth-based Bottomline Technologies has announced the that Melissa Kutsch of Portsmouth has been promoted to vice president of customer enablement of its Paymode-X management team. In addition, Jill McFarland of Portsmouth has been promoted to vice president of services and operations of Paymode-X, and Michelle Pasquerillo of Gorham has been was promoted to director implementations of Paymode-X.
Two Manchester-based firms, Dyn Inc. and Newforma Inc., have been named to Deloitte's Technology Fast 500, which ranks the fastest growing technology, media, telecommunications, life sciences and energy tech companies in North America.
Dyn, which earned a spot on the Fast 500 two years ago, came in at No. 262, and Newforma was ranked at No. 384 on the Fast 500 for 2015.
Maryland-based TreVia Digital Health LLC has entered into a strategic partnership with Hudson-based Prosenex to use the Prosenex Dynamic Neuroscreening Device in creating what it says will be a new standard of care for screening of neuropathy and loss of protective sensation as part of TreVia's diabetes SmartCare experience.
The Prosenex DND provides demonstrable, objective documentation to support the new American Diabetes Association standard of care, which suggests a foot screening at every appointment to measure progression and identify neurological issues to avoid limb loss.
The Prosenex DND was the NH High Tech Council's 2014 Product of the Year.