Tech Tidbits From Across NH
Flatley Challenge deadline nears, Hypertherm wins EPA award … and more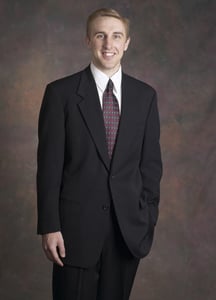 Deadline is Nov. 5 for entrepreneurs looking to compete in the New Hampshire InnovateHER Challenge.
The Regional Economic Development Center of Southern New Hampshire is host of the New Hampshire challenge, which will take place beginning at 5:30 p.m. on Thursday, Nov. 19, at the REDC Business Development and Resource Training Center in Raymond.
The challenge is part of the national SBA's InnovateHER 2016: Innovating for Women Business Challenge and Summit.
Entrepreneurs must submit an application for review at redc.com by Thursday, Nov. 5.
Audience space is limited. If you would like to attend the challenge to view the presentations, reserve your seat at redc.com/innovateherrsvp.
Deadline is Friday, Oct. 30 for the fourth annual Flatley Challenge, which is designed to assist entrepreneurs in the fields of IT, communications, data storage, connectivity, mobile app design, clean tech, medical devices, life sciences and other leading-edge technologies.
Presented by The John Flatley Co., owner of Nashua Technology Park and Nashua Office Park at Gateway Hills, this year's challenge has a special focus on the emerging robotics category as well as women in technology.
Winner of the competition, will receive provide free rent for one year for up to 5,000 square
feet of office and/or lab space as well as up to $10,000 in fit-up, connectivity and related costs.
To compete, interested firms must submit a letter of application and business plan to the John Flatley Company no later than Oct. 30. Candidates can apply online.
AlphaLoft's next Hoopla event is set for Thursday, Oct. 29., at its offices at 53A Green St. in Portsmouth.
Hooplas are gatherings of startups, creatives, forward-thinking individuals and technical masterminds who meet for an evening of collaboration, idea-sharing and mentally stimulating conversation with great people.
It will be held from 5:30 to 7:30 p.m.
For more information, click here.
Hypertherm has been named a 2015 winner of the U.S. Environmental Protection Agency's Green Power Leadership Award in recognition of its commitment to using green energy and its support of green power usage in the community at large.
Hypertherm was one of 11 organizations nationwide to receive a Leadership Award in the Green Power Purchase category.
In selecting recipients, the EPA evaluates partners that have distinguished themselves through the purchase of green power, defined as zero-emissions electricity generated from environmentally preferable renewable resources.
Newington-based Daystar has hired Charles Bean for its Professional Services Group. Bean joins Daystar with more than 18 years of experience in technology support and systems administration.
Hyndsight Vision Systems, Peterborough, has entered into an exclusive partnership with Weidmann Brothers, a national aftermarket wholesaler of products for agricultural, turf, industrial and rural lifestyle dealers, to sell the company's rearview vision system to Kubota dealerships. Hyndsight's Journey vision system, which debuted at Kubota's 2015 National Dealer Meeting earlier this month, is a portable, wire-free rearview vision system that provides a clear view and eliminates blind spots behind tractors and other utility vehicles.
Manchester-based Newforma has announced the launch of Newforma LeanPlanner visual production planning software for design and construction companies utilizing lean methods of project delivery.
LeanPlanner provides designers and construction companies with technology that improves production schedule reliability for more predictable project outcomes, the company said.
PistolStar Inc., Bedford, has announced the availability of its PortalGuard Nebula, a hybrid, cloud-based solution based on the features of PistolStar's flagship product, PortalGuard On-Premises.
The company said Nebula permits organizations to increase user satisfaction by minimizing logins and providing a secure, central portal to other cloud-based applications such as Office 365 and Google Apps.